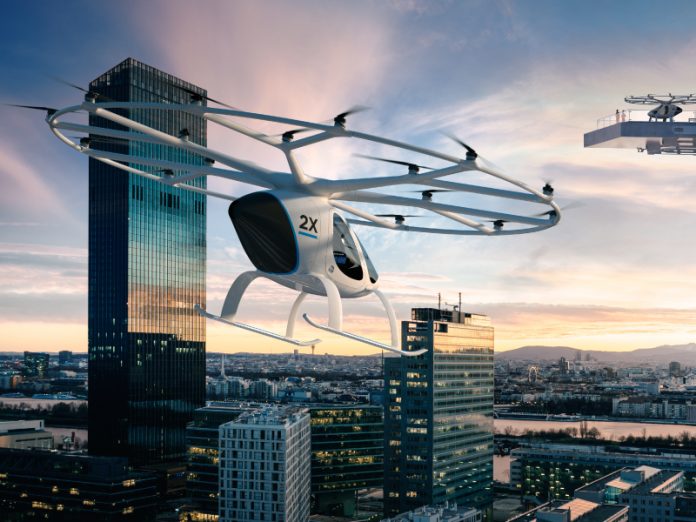 Volocopter, a Berlin-based air mobility start-up, is now accepting reservations for its upcoming electric air taxi flights called VoloFirst.  
There are only 1,000 available presale reservations for the VoloFirst flights, which last around 15 minutes. The ticket price is $355 (€300) but you can reserve your place with a 10% deposit.
There is a lot of uncertainty exactly when and where the flights will take place. Keep that in mind if you want to reserve a ticket.  
In a statement, Volocopter chief commercial officer Christian Bauer said, "While the final certification for air taxis is still pending, we do have a detailed realistic timeline to launch commercial VoloCity flights in the next 2-3 years. Moreover, those who reserve now can receive the latest updates about our progress and the commercial launch plan."
Volocopter specializes in the design of multirotor electric helicopters for taxi and eventually personal air vehicles. The company created a battery-powered, 18-rotor vertical takeoff and landing (VTOL) craft. It believes that its VTOL craft is the right prototype to fly the friendly skies.