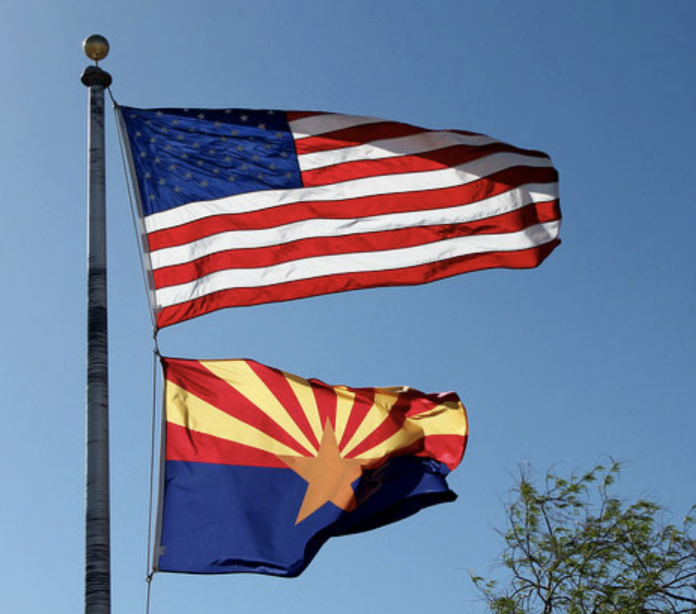 Earlier this week, President Biden delivered his very first ever address before Congress. Flanked by Vice President Kamala Harris and Speaker of the House Nancy Pelosi, Biden discussed a litany of matters.
The president promoted his spending packages, talked about recent police shooting cases, and a series of other matters. Notably absent from Biden's joint session address was mention of the Southern border.
Republicans are not the only Americans who censured the 46th president for failing to mention the border crisis.
Two Democrat senators from Arizona — Kyrsten Sinema and Mark Kelly — joined the list of people calling for more action and accountability from the Biden administration regarding the border.
A message from Arizona Democrats to President Biden
Contrary to certain beliefs, the GOP is not the only group with concerns that Biden failed to mention a solution to the ongoing border crisis. Following Biden's speech, Sens. Sinema and Kelly issued public statements weighing in with their own viewpoints.
Sinema, via her congressional office, expressed an interest in seeing more "action" from the Biden administration regarding the border. The Arizona Democrat then opined that at least some of this action ought to entail Biden working with state officials on remedying the border crisis.
Sen. Kelly is in the same boat as Sinema. In Kelly's written statement, he declared that Biden's congressional address lacked a plan to restore order to the border. The Democrat senator furthermore noted that he'll keep pressure on the president to provide the necessary support, resources, and staff to fix the border and other related crises.
No response from the Biden White House
At least a minority of Democrats have joined the GOP in holding Biden to task on the Southern border. Sadly, though, the Biden administration has yet to respond to the aforementioned remarks from Sens. Sinema and Kelly.
Vice President Harris also remains notably silent. In March, Biden appointed Harris to lead the charge on fixing the Southern border. Weeks later, the American public is still waiting for action — or even just a border visit — from the vice president.
Arizona is in a unique position regarding the Southern border's chaos. Earlier this month, the state's governor deployed the National Guard to contain the worsening crisis.