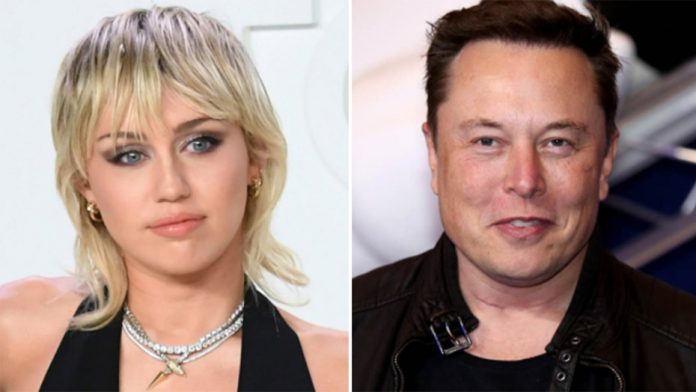 Tech billionaire, Elon Musk is scheduled to guest-host Saturday Night Live on May 8th. NBC announced that the CEO of SpaceX and Tesla will be featured along with Miley Cyrus as the musical talent. This set off a new Elon Musk controversy.
🚀🚀🚀 pic.twitter.com/WyTGhSsSVg

— Saturday Night Live – SNL (@nbcsnl) April 24, 2021
The decision is proving to be controversial. And cast members' discontentment initially rippled through Studio 8H and spilled over onto social media.  
Hours after NBC posted the announcement Musk sent out word on Twitter to his 52 million followers. "Am hosting SNL on May 8." And on the next post… "Let's find out just how live Saturday Night Live really is" for good measure he added a purple devil emoji.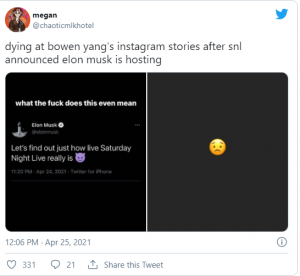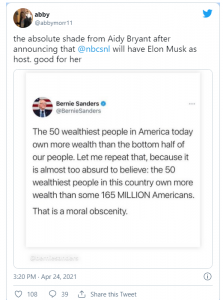 Social media posts by SNL castmembers Bowen Yang, Aidy Bryant, and Andrew Dismukes appeared after Musk's attempt at humor. And it appears some of the comediennes did not like his joke.
And another took issue with the fact that Elon Musk is currently one of the wealthiest men in the world.
"Only CEO I wanna do a sketch with is Cher-E Oteri," Andrew Dismules wrote on his Instagram story, referring to Cheri Oteri, a cast member on the comedy-sketch series from 1995 to 2000. 
The Wrap reported that the social media posts unhappy with Elon Musk seem to have been deleted.  And SNL producer Loren Michaels has said that any member of the cast and crew that does not agree with the decision to have Musk host is free not to be involved with the segment.
Miley Cyrus seemed happy that Musk was hosting. And a few of her fans were outraged. When she sent a tweet. Some claimed that she didn't have to pretend to like him. And asked her to please delete the post.
🚀 @elonmusk I'm down if you are! 🌙 🪐 #MileyAndMusk to the moon! https://t.co/y2KJNAMpE1

— Miley Ray Cyrus (@MileyCyrus) April 29, 2021
Elon Musk controversy
Musk is a different kind of megastar than the typical SNL hosts. He is known for his tech and business skills. He has developed a huge fanbase on Twitter. And owns several successful tech companies. But he also appears unwilling to censor himself or be "politically correct". 
Over the years, Musk has been accused of mocking gender pronouns and questioning Bill Gates's scientific expertise. And early in the pandemic, he mocked some of the COVID-19 information. There have been plenty of high-profile Elon Musk controversy. But he has also had an extraordinary amount of success with his tech business empire.