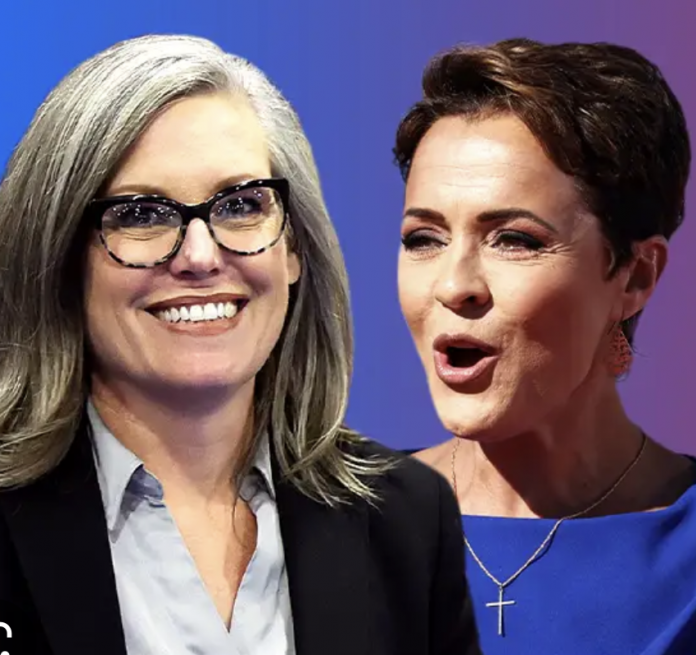 This year's Arizona gubernatorial election was competitive, to say the least. Republican Kari Lake ran against Democrat Katie Hobbs. Both women approached campaigning in very different manners.
While Lake hosted her statewide Ask Me Anything Tour, Hobbs was largely less visible on the campaign trail. The Arizona Democrat likewise refused to debate Lake on multiple occasions, despite Lake expressing her interest and openness in debating.
In the days leading up to November 8, polls showed the Arizona Republican with a fair lead over Hobbs. Many of Lake's supporters, therefore, expected her to cruise to victory.
Though the first warning sign arrived when Republican Senate candidate Blake Masters (endorsed by Donald Trump) lost his election to Democratic incumbent Mark Kelly.
Days later, on Monday night, Arizona's race for governor was officially called for Katie Hobbs, not Kari Lake.
A closer look at Arizona's 2022 gubernatorial election
Associated Press shows the Lake vs. Hobbs election was very close. The Arizona Democrat won by roughly under 20,000 votes, showing that many Arizona residents, nearly half, supported a Lake administration coming to fruition.
As the election results arrived, the internet went ablaze with reactions. Some people speculated that part of what hurt Lake's campaign was her cozying up to Trump.
Many midterm candidates whom Trump endorsed this election cycle went on to lose. This is such a prevailing pattern that growing numbers of Republicans are writing off Trump as a drag on the party.
On top of this, a video resurfaced of Lake speaking at a campaign stop. During this time, the Arizona Republican told "McCain Republicans" to "get the hell out" of her event.
Critics of Lake hence speculated that this too worked against her and in the favor of Katie Hobbs. As of this writing, Lake has not formally conceded to Hobbs. However, Hobbs took a victory lap on social media, declaring that "democracy" ultimately won out.
Important details for future elections
Any candidate who is serious about winning races will have to take Independents, moderates, swing voters, and other non-affiliated voters into account. It is not enough to simply win over support from one's own party.
The aforementioned voter demographics remain increasingly relevant in politics; they also have the power to sway races in one direction or the other.