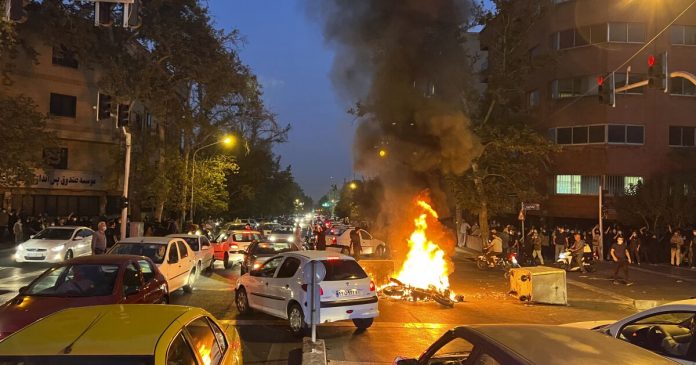 More than 80 people died on Friday, Sept. 30 in what is being called "Bloody Friday" by Iranian protestors. Security forces used deadly force on unarmed demonstrators in the southeastern Iranian province of  Sistan-Baluchistan.
Human rights groups have long considered the province volatile. It is home to an ethnic Sunni Muslim minority who are some of the poorest people in Iran.
In the capital city of Zahedan, hundreds of people continue to gather marking the Islamic mourning period for the people lost on "Bloody Friday."
Demonstrators clash daily with security forces in Zahedan.
The clerical establishment is encountering the most serious challenges in decades as anti-government protests are continuing across the country
Bloody Friday 
Sistan-Baluchistan is one of the largest provinces, but protests are taking place around the country. 
The insurgency was setoff when Mahsa Amini, was murdered on September 16 after being beaten by Tehran's infamous 'morality police.'
The Islamic regime which has held power since 1979 is struggling to maintain control. So far Iranian government officials and authorities have not been able to get the upper hand and control the ever growing over two-month-long protest movement.