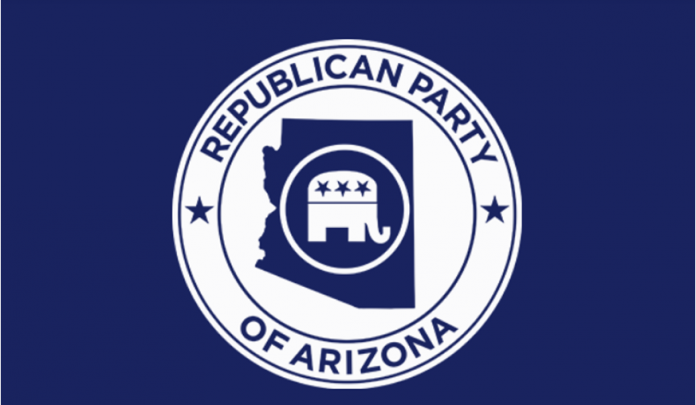 The Arizona Republican Party lodged a lawsuit on Monday urging a judge to halt Maricopa Country from certifying its election results. This comes on the heels of legal challenges mounted by the party seeking to overturn several poll results across the country.
Arizona GOP attorneys have reportedly pressed the judge to stop certifying results, which include President-elect Joe Biden's win over President Donald Trump. The request was made after GOP attorneys learned that the county was poised to approve the returns on Thursday or Friday.
In response, county officials have asserted that the case should be junked, as an audit of ballots to determine if discrepancies exist between tabulated results and actual ballots was already performed, according to a report from the Associated Press.
Elections supervisor Ron Gould of Maricopa County, the most populous area of the state, told AP that the latest move was meant to give GOP attorneys more time to file legal challenges to the results.
"It leaves a more open pathway for a challenge of the elections," Gould said.  "If we go ahead and canvas the election, then we're saying we're done, and that puts a different legal level on it."
The legal battle in Arizona is just one of several efforts mounted by the Trump campaign to challenge the results of the 2020 election.
Though he acknowledged for the first time on Sunday that his opponent had won the race, President Trump refused to concede to President-elect Biden and has instead ramped up his attacks against the credibility of the polls. He even intensified his criticisms against the media network's handling.
Pres. Trump and his campaign have argued that widespread voter fraud happened in several key swing states, including Georgia and Pennsylvania.
The Cybersecurity & Infrastructure Security Agency (CISA), a federal agency that oversees U.S. election security, said the "November 3rd election was the most secure in American history."
"There is no evidence that any voting system deleted or lost votes, changed votes, or was in any way compromised," the agency added.
On Tuesday, Pres. Trump fired CISA Director Chris Krebs citing the reason that his statement about the election was "highly inaccurate."