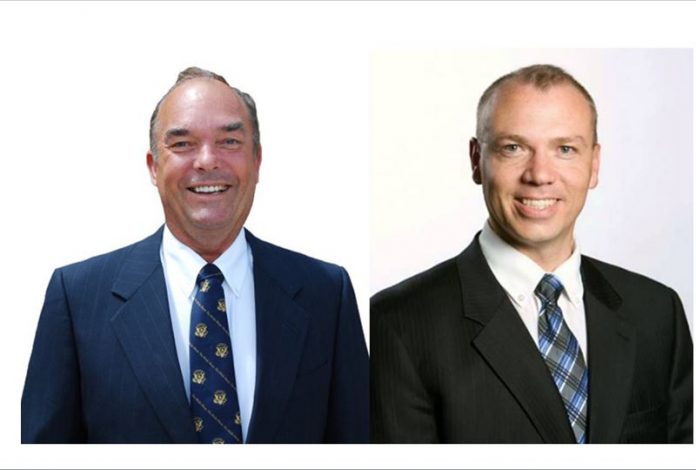 Two controversial Republican candidates in Arizona failed to win their primary elections on Tuesday.
One of them is Don Shooter, the former Arizona state representative who was expelled from his position for allegedly sexually harassing women. Despite the scandal, he ran to represent district 13 in the state Senate.
The other politician is Paul Mosley, the state representative involved in a criminal speeding scandal.
On Tuesday, Republican voters in the 13th District, which stretches from Yuma to western Maricopa County, rejected his candidacy. Instead, they opted for incumbent state Senator Sine Kerr to become their party's nominee in the general election. This is her first race for the state's District 12 Senate seat.
In 2018, the Maricopa County Board of Supervisors appointed Kerr to replace state Sen. Steve Montenegro, who sought election to the U.S. House of Representatives to represent Arizona's 8th Congressional District.
Shooter and Mosley's Misconduct
Based on the results of the primary election, Kerr won with 49 percent of the total votes in the district. Brent Backus, a businessman and Endowment member of the National Rifle Association, got 30 percent percent, while Shooter obtained 21 percent.
Many believe that Republican voters did not choose Shooter because of his alleged sexual misconduct. One of Shooter's accusers called him a "predator and serial harasser."
In the GOP primary race for the District 5 House seat, Mosley finished third with 22 percent of votes. Businessman Leo Biasiucci landed second with 24 percent of the votes. State Rep. Regina Cobb won the election with 38 percent of the votes.
Last month, Mosley attracted media attention following reports that he claimed legislative immunity when pulled over by a sheriff's deputy for driving at criminal speed. He even boasted driving as fast as 130 or 140 mph sometimes so he could get home to surprise his wife. A video of his conversation with the deputy was posted on social media, which likely negatively impacted his campaign.
In fact, Mosley's behavior prompted Arizona Gov. Doug Ducey to sign an executive order clarifying the policy on legislative immunity. He directed law enforcement officers to "hold elected officials accountable when they endanger public safety with criminal violations including speeding, reckless driving and driving under the influence." He emphasized that "no one is above the law."