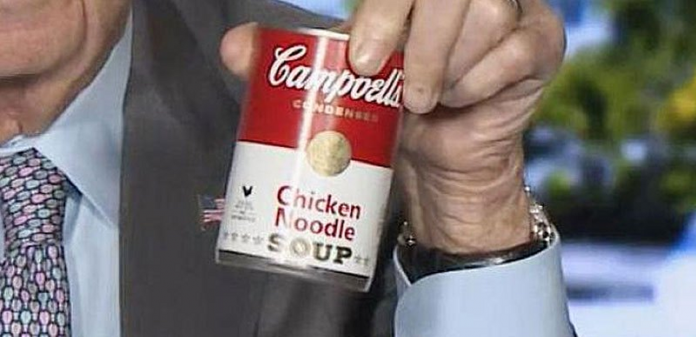 Campell Soup Company plans to remain profitable despite higher tariffs on aluminum and steel. To do so, it's selling its international business and focusing on North America.
Performance
Campbell's isn't in trouble yet, but it's aware of the trends. Its fourth-quarter profit dipped 70 percent to $94 million. That's 31 cents per share. Though revenue for the company was higher this quarter, so were costs, reducing the overall profit. However, even though profits were lower this quarter, they weren't as bad as Wall Street expected.
Still, shareholder selling rose by 33 percent to $2.22 billion. Again, however, this was less than many experts expected. Overall, the current price per share, $39.05, is 17 percent lower than the year's high.
The company says it wants to sell its international business to help pay down its debts.
Focus
The company first announced changes in May. It was then that CEO Denise Morrison announced her retirement.
Campbell Soup said it is working to sell its international business and make changes to its product line by next July. The largest line it will be selling is Bolthouse Farms. Bolthouse makes juices, fresh vegetables and fruits, and salad dressings. It will also sell Garden Fresh, which makes tortilla chips and dips. Campbell's will continue to offer Campbell Soup, Goldfish, Snyder's of Hanover and Pepperidge Farm products in the North American market.
Reasons for Change
The company said that the three primary factors for its product changes are competitors, current food trends and higher tariffs. First, it cites the presence of so many competitors in the snack food market. Next, it notes the push for Americans to eat healthier snacks and foods that are less processed. Finally, it says that it expects higher tariffs on steel and aluminum to drive up their prices for packaging soups.
The company's forecast is in direct contradiction of Commerce Secretary Wilbur Ross' claims earlier this year. Ross appeared in a CNBC interview in which he held up a can of Campbell's soup and claimed that Trump's hike in tariffs was "no big deal."