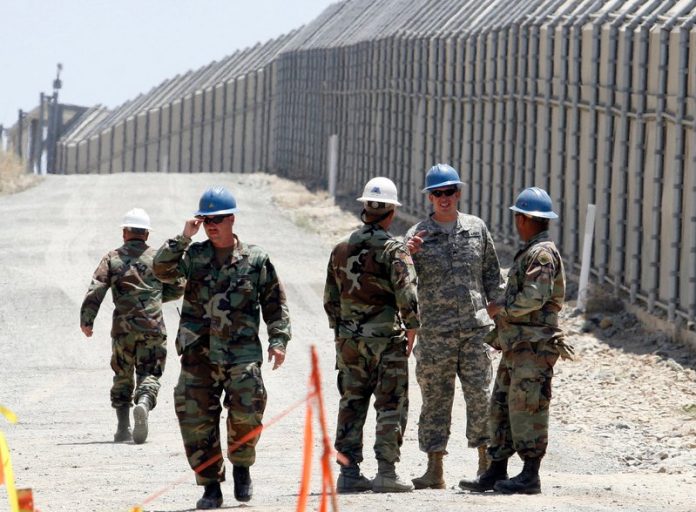 A U.S. representative from Arizona is proposing legislation to fund the construction of border wall, one of the priorities of President Donald Trump.
On Tuesday, Republican Representative Andy Biggs introduced the "Fund and Complete the Border Wall Act." The bill would provide full funding for the border wall and necessary resources for Border Patrol agents to do their jobs.
In a statement, Biggs said border security is a key issue for Americans, and they believed Republicans when they promised to secure the border by building a wall.
However, he noted that the GOP failed to secure funds for the border wall, even though it has control over the House of Representatives and Senate. The lawmaker added, "Some in Congress view border security as leverage for an amnesty deal, but that would turn a crisis into a catastrophe." Furthermore, he stated that Border Patrol agents are demoralized because they are losing resources.
Biggs stressed, "We must keep our promises to the American people. We must fund, start and complete the border wall without further delay."
During the 2016 campaign, Trump repeatedly promised that Mexico will pay for the border wall. In a tweet in August last year, he again stated his intention to make Mexico pay for it.
With Mexico being one of the highest crime Nations in the world, we must have THE WALL. Mexico will pay for it through reimbursement/other.

— Donald J. Trump (@realDonaldTrump) August 27, 2017
Proposals under the Fund and Complete the Border Wall Act
Under the legislation, the federal government would reduce its foreign aid to Mexico and other countries by $2,000 for every person caught entering the country illegally. It will also increase fees for travel Form I-94 from $6 to $25.
Additionally, the federal government will charge a fee for all money transfers to recipients outside the United States.
The held back funds, the additional I-94 fee and the money transfer fee will go to the border wall fund. The construction of the border wall will start by December 2019.
Furthermore, the legislation is seeking to restore overtime pay for Border Patrol at the same rate as all other law enforcement agencies under the Department of Homeland Security.
Trump Threatens Government Shutdown
Trump is requesting that Congress appropriate $25 billion for the border wall and other border security technology.
In March, Congress approved $1.6 billion in funding for border security. The funding included $251 million for secondary fencing near San Diego and primary pedestrian fencing in the Rio Grande Valley. It also included $45 million for the replacement of more than 25 miles of "levee fencing" and another $455 million for the replacement of fencing in Rio Grande Valley.
Last month, Trump tweeted that he is "willing to shutdown government" if Democrats vote against border security including the border wall.
I would be willing to "shut down" government if the Democrats do not give us the votes for Border Security, which includes the Wall! Must get rid of Lottery, Catch & Release etc. and finally go to system of Immigration based on MERIT! We need great people coming into our Country!

— Donald J. Trump (@realDonaldTrump) July 29, 2018