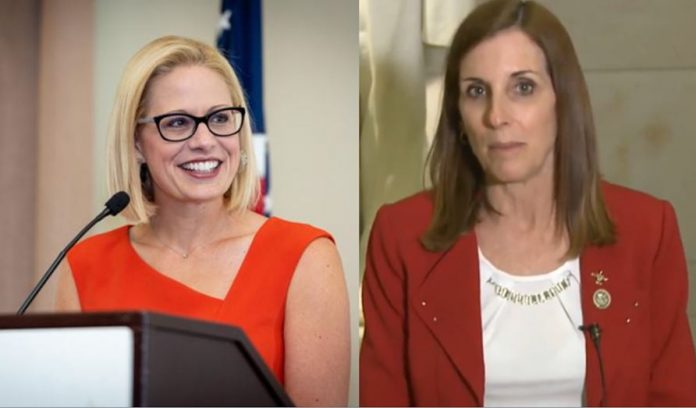 Democrat Kyrsten Sinema has a slim advantage over Republican Martha McSally in the Arizona Senate race. The candidates are seeking to replace retiring U.S. Senator Jeff Flake.
According to the latest CNN polls conducted by SSRS, Sinema is leading McSally by seven points (51 percent to 47 percent) in September. The difference is within the sampling's margin of error. In other words, the candidates remain in a very tight race, just five days before the election.
Sinema has higher support among women and independent voters
Sinema's support among women remained at 56 percent while McSally's was 41 percent, up from 35 percent from the previous survey. Among independents, the Democrat's support went up by three points from 49 percent to 52 percent. McSally gained five points from 39 percent to 44 percent.
In recent weeks, the campaigns of both candidates turned negative. Sinema criticized McSally for running a "campaign that's based on lies and distortions, and frankly, dirty smears. On the other hand, McSally said her opponent's record is "dangerous" and "radical."