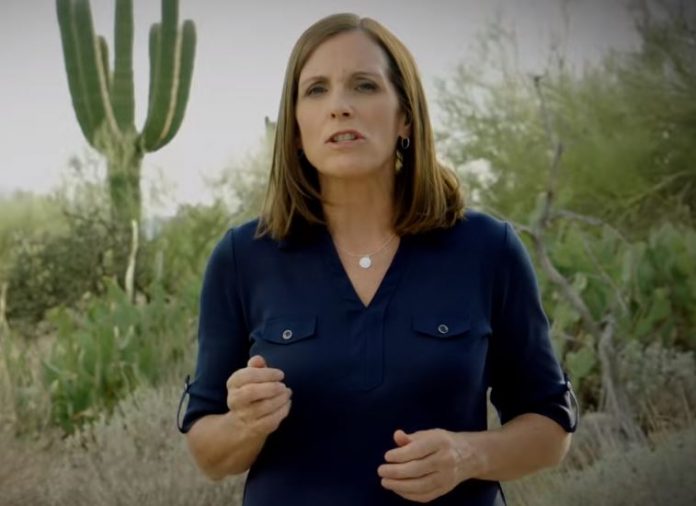 The tight race for the U.S. Senate in Arizona is driving Republican Rep. Martha McSally and Democrat Kyrsten Sinema to be more aggressive and critical of each other.
Over the past few days, Arizona voters have been seeing negative political ads as contributions pour into both campaigns.
One of the ads attacking Sinema came from DefendArizona, a dark money group that supports McSally. The group released a mailer suggesting to Arizonans that if they chose the Democratic candidate, the Phoenix area could be a target of a nuclear attack.
In response, Sinema condemned McSally for running "a campaign that's based on lies and distortions and frankly, dirty smears."
During an interview with KTAR News 92.3 FM's Arizona's Morning News, McSally fired back at her opponent. She emphasized that her campaign needs to be aggressive and inform voters about Sinema's record. In addition, she noted that her opponent's campaign is well-funded and drowning her message.
McSally says Sinema is trying to cover up her past
"There's a lot of money pouring into my opponent…She's going up on TV for like a million dollars every five days, trying to drown out our message and present herself in a way that doesn't fully present to the voters her entire life and her past…It's important for people to see what the facts are as we go down this final stretch," said McSally.
When asked about the mailer from Defend Arizona, the Republican said she has "nothing to do with that." She added, "We're not even allowed to talk to them."
Furthermore, McSally said, "The more important thing is that people need to look at the radical, dangerous record of Kyrsten Sinema in the past. I think these are legitimate questions to ask her to defend her record…and positions in the past.
Moreover, McSally emphasized that her opponent is trying to "cover up" her record on a number of issues. She wished both sides will "stick to the facts" and "stick to the different records and backgrounds" they have.