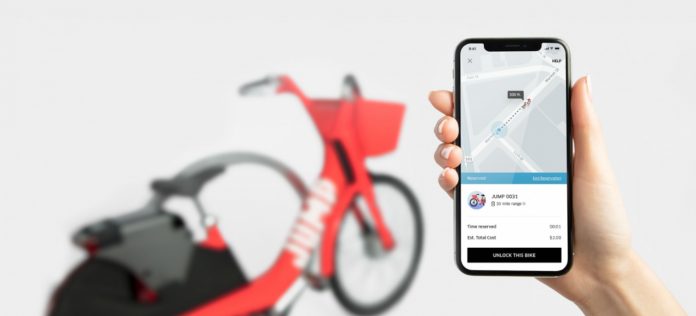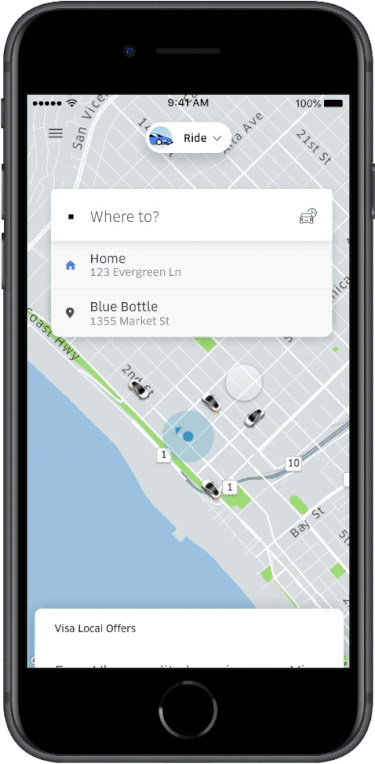 Over the past year dockless electric scooters have taken over urban cities in America by storm. The ease of use to just walk up to a dockless electric scooter and unlock it using their app makes transit inexpensive and feasible. Uber has now joined the dockless electric scooter craze with their JUMP brand. 
A new survey, "The Micromobility Revolution: The Introduction and Adoption of Electric Scooters in the United States," found 70% of respondents similar to Uber's new services. Furthermore, the adoption rate is higher than other car share options. The survey also found a higher rate of adoption among lower-income groups.
Electric Scooter services require fewer infrastructure investments and offer a more affordable way to expand transit access. The transit startups in this space have pitched their vehicles as means for cities to create more equitable transit systems.
Uber Launches JUMP Dockless Electric Scooters in Santa Monica
Last year Uber purchased JUMP, a bike-sharing program that utilizes electric bikes. Uber recently launched its new electric scooters in the city of Santa Monica as part of the city's "Shared Mobility Pilot Program." The new 16-month program intends to expand on Santa Monica's goal of being a sustainable city.
Uber's JUMP program will now give members of the community and visitors an eco-friendly option to commute. Lowering emissions in a city like Santa Monica is a great way to prove there are alternate ways to commute.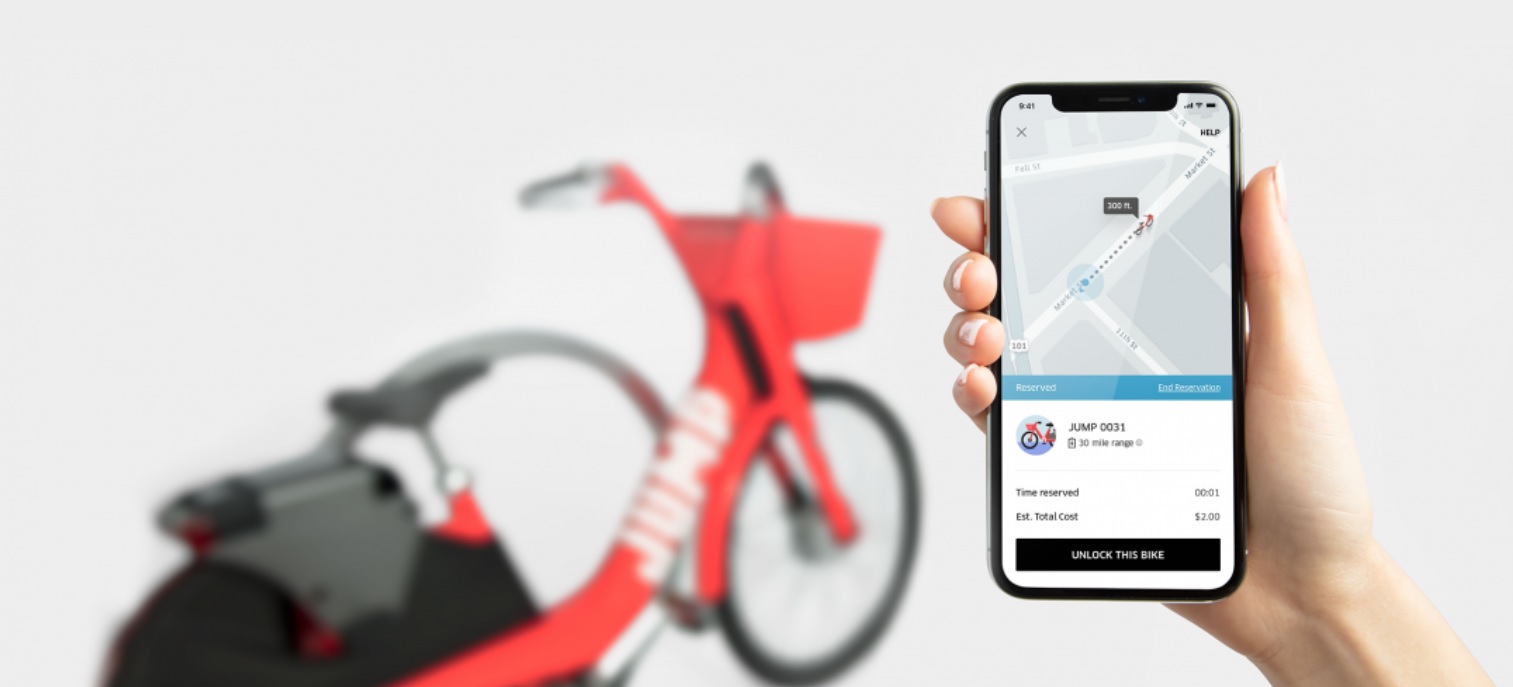 Santa Monica was recently given 250 electric scooters to use throughout the city. The electric scooters can be reserved up to an hour in advance through the JUMP app and cost $1 to unlock a scooter. While using the scooter the first five minutes will cost 15 cents per minute. Please note, there are specific areas to park the scooters and failure to do so will result in a $25 fine.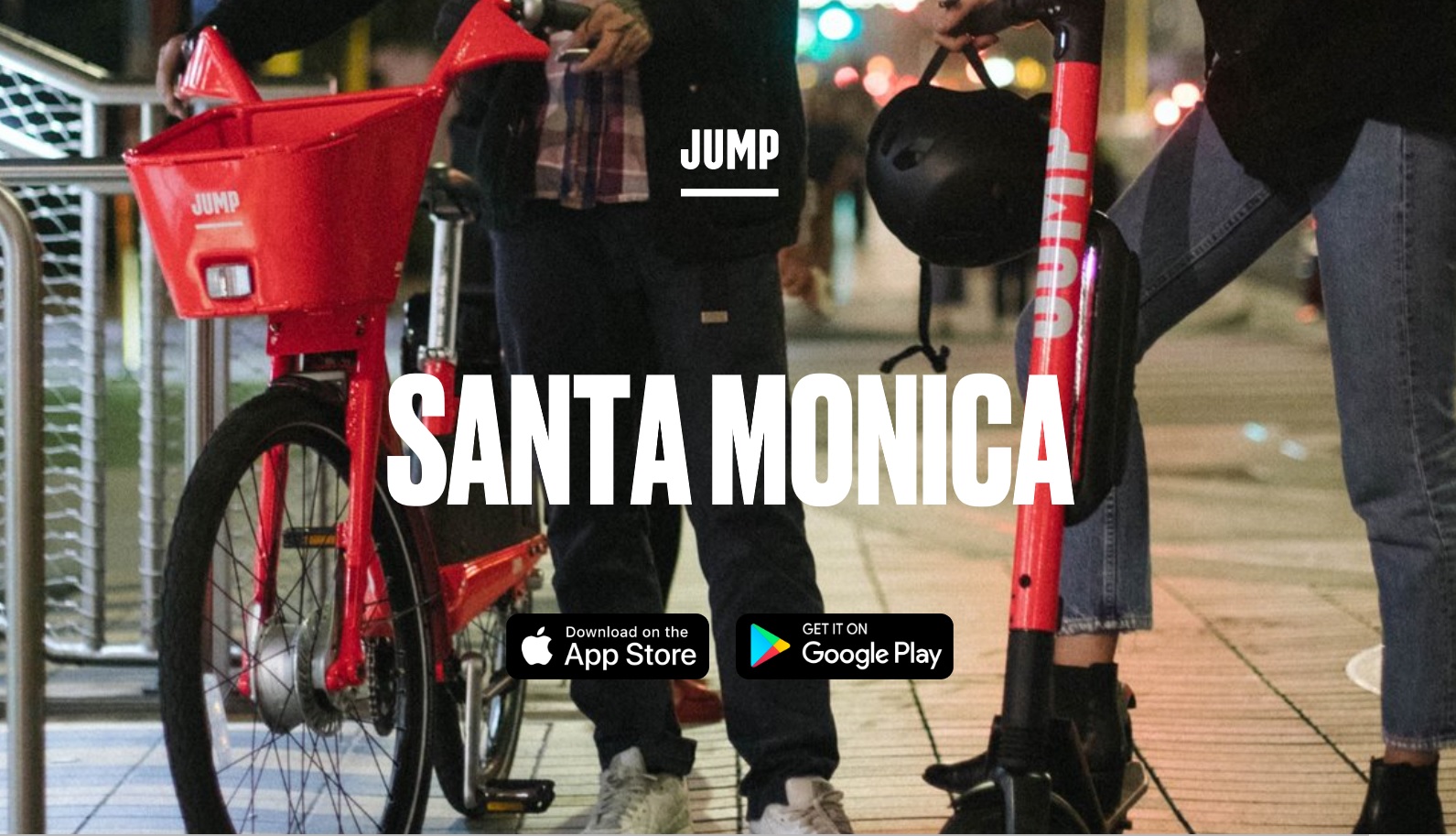 Currently, Uber's JUMP bikes are available in 10 cities throughout the United States. They have a pilot with Getaround in San Francisco and a partnership with Masabi to integrate transit ticketing. 
How to Use The JUMP App
New users will need to download the JUMP app and create a new account to begin using the electric scooters. The JUMP app is currently available to download at the Apple Store and Google Play.  Once the account is created users need to tap the mode switch at the top of the JUMP home screen. While in mode switch select "Bike & Scooter" to get to the JUMP home screen. Finally on the home screen customers will be able to see available JUMP scooters near them to reserve one. Uber riders in cities where they already offer electric scooters will begin to see this on their home screen.
JUMP's dockless electric scooters are only available in Santa Monica therefore customers will have to wait till it launches in one of their 10 cities. For information about Uber's JUMP dockless electric scooters visit https://jump.com/cities/.