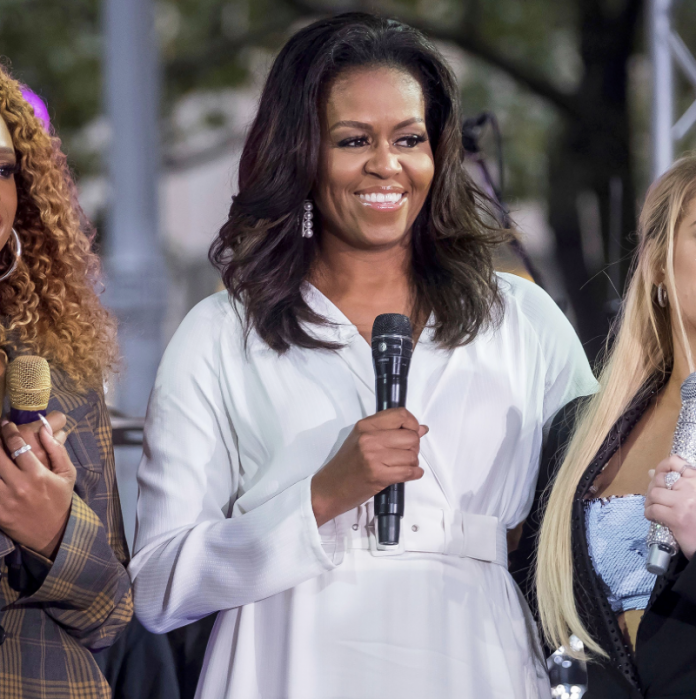 Democrats have ongoingly expressed the desire to see Michelle Obama run for president. However, the former first lady declared that she will never seek political office, according to The Hill.
An Overview on Calls for a Michelle Obama Presidency
As the 2020 presidential election gets closer and closer, Democrats are seeking candidates to "take on Trump." Cory Booker, Kamala Harris, Joe Biden, Bernie Sanders, and other names have come up as possible contenders. However, some of the loudest calls are for former First Lady Michelle Obama.
Despite calls for her to run for the White House, Obama has stated that she will do no such thing:
"Absolutely not. I have never wanted to be a politician. It's one of those things that nothing has changed in me to make me want to run for elected office."
More on Michelle Obama
The former first lady is currently promoting her upcoming memoir, 'Becoming.' However, she is gaining considerable press for her remarks on political civility. Obama pushed back against calls from Hillary Clinton and Eric Holder who claimed that Democrats should cease civility towards the GOP and "kick" Republicans who "go low."
"Fear is not— it's not a proper motivator. Hope wins out. If you think about how you want your kids to be raised, how you want them to think about life and their opportunities, do you want them afraid of their neighbors? We want them to grow up with promise and hope. We can't model something different if we want them to be better than that."
The former first lady currently maintains a 90% favorability rate amongst members of the Democrat Party. Hence, left-leaning strategist Michael Hopkins provided insight into Obama's popularity with Democrats:
"When she speaks, she doesn't come from a political background. She doesn't come from a place of polling numbers. There's a very authentic message that comes from her and people trust her."
During Obama's promotion of "Becoming," she will tour the United States. She is expected to make many media appearances and deliver remarks in various large venues. "Becoming" is also projected to do very well in terms of sales.