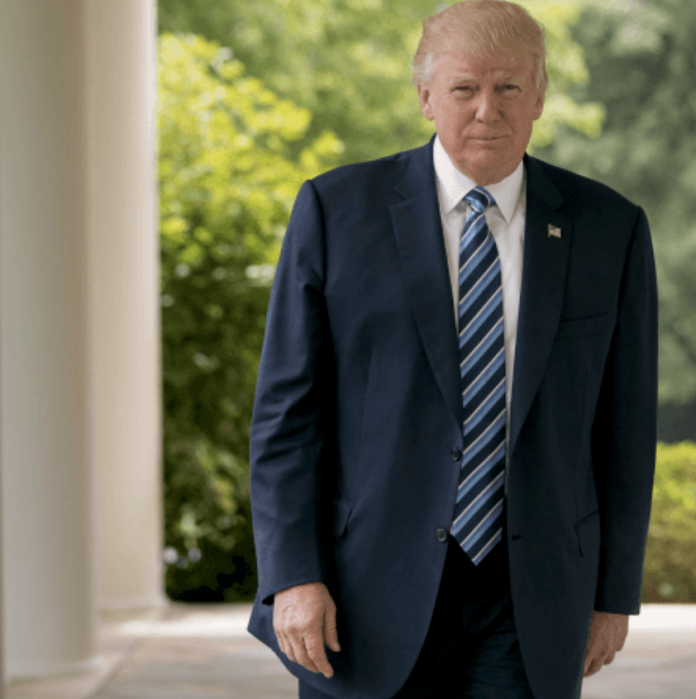 On Thursday, President Donald Trump admonished the remarks of former U.S. attorney general Eric Holder; the criticism came after Holder called for Democrats to "kick" Republicans, reports Fox News.
An Overview of Trump and Holder's Statements
During the president's earlier interview with Fox & Friends, he shared his thoughts regarding the statements of the former attorney general:
"He better be careful what he's wishing for. That's a disgusting statement for him to make."
Trump's remarks come after Holder made controversial statements on Sunday during a campaign event for Georgia Democrats:
"It is time for us, as Democrats, to be as tough as they are. [It is time for us] to be as dedicated as they are, to be as committed as they are. Michelle always says, 'When they go low, we go high.' No. When they go low, we kick 'em."
Holder's call for violence against Republicans come after Hillary Clinton stated that Democrats can only be civil with Republicans in the event of a November blue wave.
More on the President's Fox & Friends Interview
During President Trump's time on Fox & Friends, he also discussed ongoing political matters. This included the conflict between GOP House members and deputy attorney general Rod Rosenstein, the infamous anti-Trump New York Times op-ed, and more.
At this time, Rosenstein is facing accusations of secretly taping the president and pushing to impeach him. Rosenstein has subsequently denied the foregoing charges; during his interview, Trump stated that he and the deputy attorney general maintain an amicable relationship.
The commander-in-chief furthermore stated that the New York Times may, in fact, bear responsibility for the anti-Trump op-ed. Last month, the established outlet published a piece which claimed to be penned by a member of the Trump administration. Although the writer did not reveal his or her identity, they declared to be secretly working against the president's agenda, along with other West Wing members.
Finally, Trump vowed to get to the bottom of the newly missing Jamal Khashoggi. Khashoggi is a Washington Post contributor and Saudi journalist. Since arriving at an Istanbul Saudi consulate, Khashoggi's whereabouts remain unknown. Despite speculations that the contributor has faced detainment or even murder, President Trump claims he will "find out what happened."