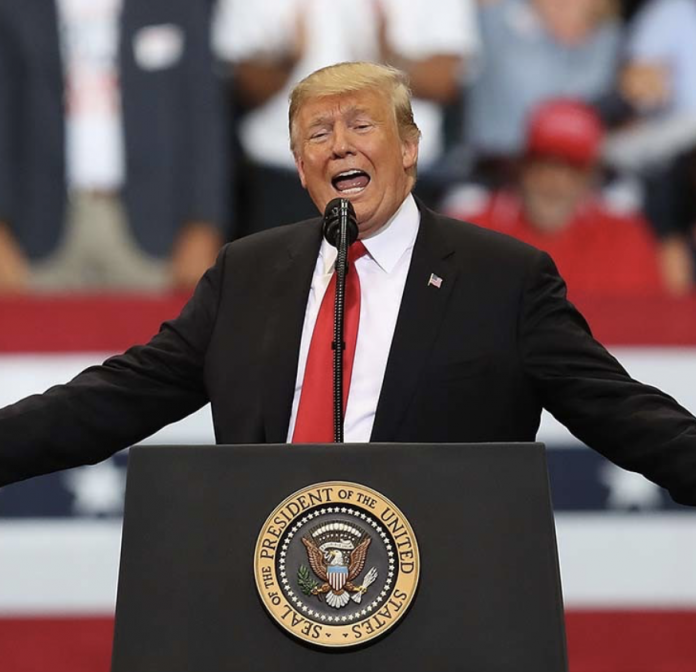 More Republicans identify with President Donald Trump than they do with the generic "Republican Party," according to a new study from the Harris Poll.
An Overview of the "New" Republican Party
The Harris Poll revealed that 46% of GOP voters share an affiliation with President Trump instead of the Republican Party. Conversely, 25% of Republican voters identify with the party, in and of itself. The study furthermore revealed that 9% of GOP voters associate with either Trump or the GOP while 18% identify with both.
At this point in time, the 45th president has an approval rating of roughly 90% amongst members of the GOP.
More on President Trump and the Republican Party
Since the inception of Donald Trump's entry into the political arena, various Americans have raised questions about his impact on the Republican Party. Throughout the 2016 election, Trump served as a wild card in many regards. He spoke candidly and made controversial statements which many other candidates shied away from. Moreover, the then-future president faced many beliefs that he would not win.
Despite the aforementioned beliefs, Trump did go on to defeat Hillary Clinton and become president of the United States. Since his presidency, Trump has held several rallies, particularly in the midterm election season. During each of the president's most recent rallies, he has urged his supporters to vote for Republican candidates in the upcoming elections.
Despite President Trump's high approval rating in the Republican Party, he does face some criticism from various conservatives and Republicans. This is a dynamic which has maintained since the 2016 election. Throughout Trump's campaign, a certain segment of Republican voters broke from the GOP and declared themselves as the "never Trumpers."
President Trump's decision to stump for various GOP midterm candidates is generally regarded as a bonus for said candidates. Whether or not Republicans emerge as the victors of the midterms currently remains to be seen.
Readers of The Hill weighed in with their thoughts regarding President Trump's influence on the Republican Party:
"In the long term, that is a major problem."
"Trump has single handed demolished the establishment Republicans and the dummy Democrats have no one to match him."
"The Republican party is becoming the Trump party because fewer people are registering as Republicans, but those who do are Trumpists."