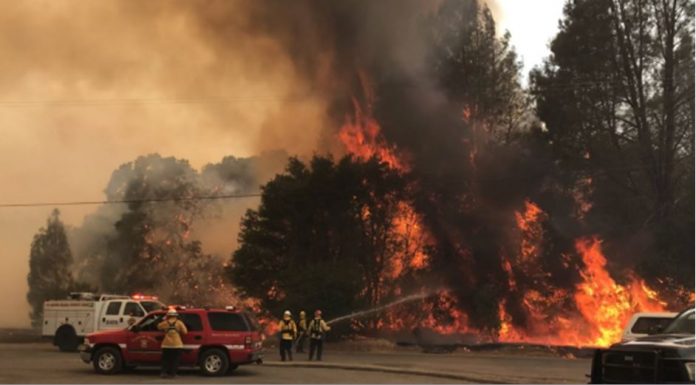 Arizona answered California's request for help to combat more than a dozen wildfires ravaging different parts of the state.
On Monday, the Arizona Department of Forestry and Management announced its decision to deploy 375 firefighters and 75 engines to  California.
California need more firefighters to battle wildfires
A majority of Arizona's fire personnel will be helping to put out two of the largest wildfires in California—the Carr Fire in Shasta County and Ferguson Fire in Mariposa County. These wildfires already destroyed hundreds of structures and killed a number of people including firefighters.
Other Arizona firefighters "will provide local fire department station coverage." Some of them "will be assigned as initial attack resources for new fire starts." Several others will be assigned in areas where the next round of lightnings are forecasted to strike.
In a statement, Arizona State Forester Jeff Whitney said, "These fires are taking out anything and everything in their way, taking lives and destroying property. The fires are burning at an alarming intensity and high rate of speed. California needs more boots on the ground and the state of Arizona is committed to sending all the resources we can."
Additionally, Whitney stressed, "We will do everything possible to assist our neighbors, but we also have to be mindful we cannot thin our resources at home."
Arizona is among the six states that are sending firefighters and resources to California. Ten other states already have resources fighting the wildfires in the Golden state.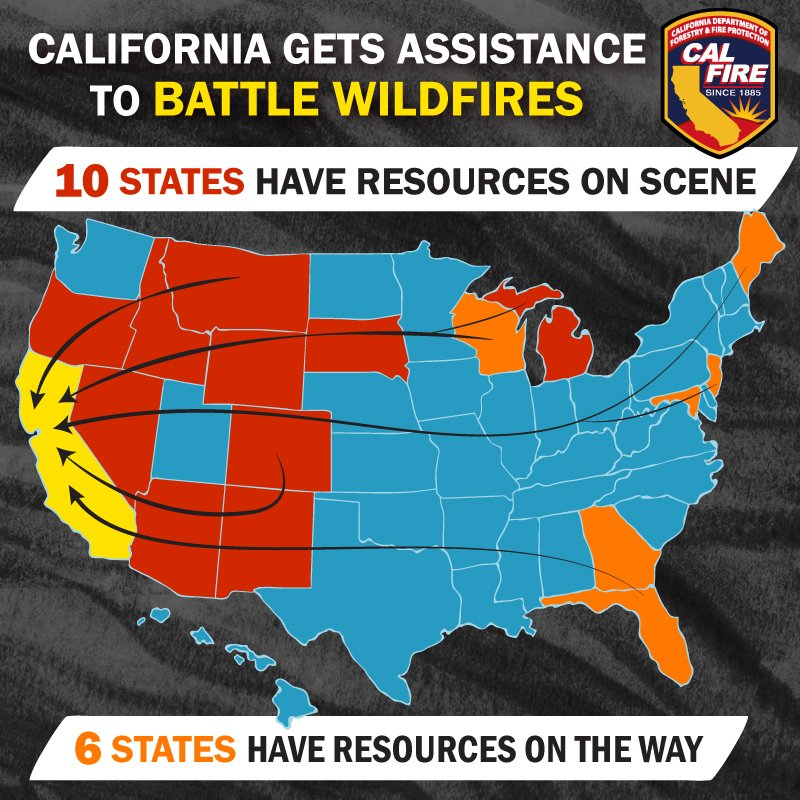 California Carr Fire is the 7th most destructive wildfire in the state's history
On Saturday, President Donald Trump declared a state of emergency in California. He authorized the Federal Emergency Management Agency (FEMA) to help firefighters across the state.
On Thursday, California Gov. Jerry Brown requested the Trump for direct federal assistance for the communities affected by the Carr Fire.  This wildfire becomes the seventh most destructive in the history of California. It already burnt 103,772 acres, an area bigger than the size of Denver. It wiped out 1,100 structures and claimed the lives of six people.