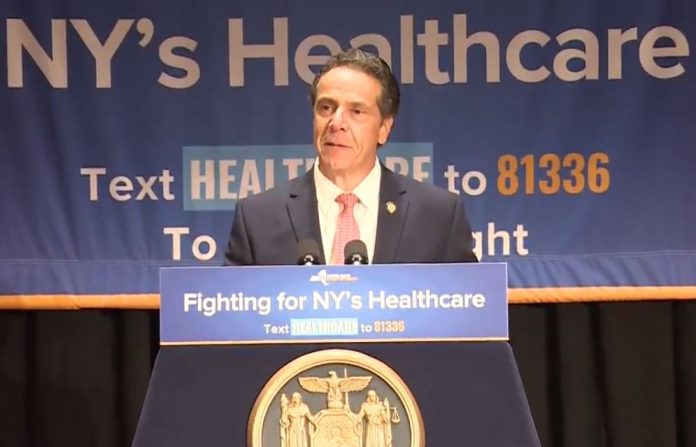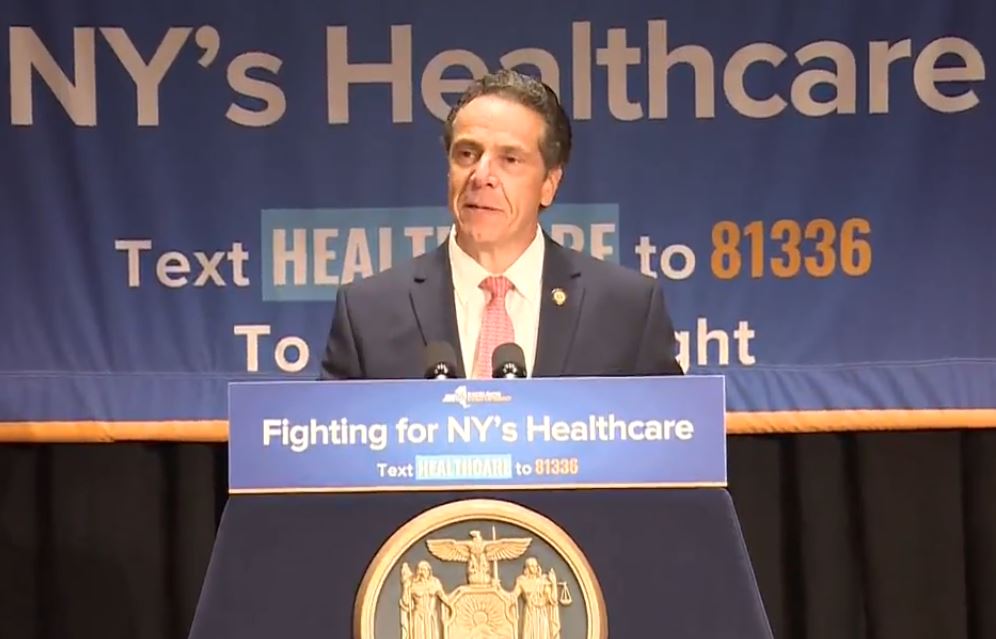 New York Governor Andrew Cuomo ordered the strict implementation of the state's insurance laws to maintain affordable health care for New Yorkers.
Cuomo's action is in response to what he says the continuing efforts of the Trump administration to dismantle the Affordable Care Act (ACA). On Monday,  the governor noted that Republicans tried to repeal the health care law 60 times. He emphasized that "they don't see the need for it."
According to him, President Donald Trump is trying  everything in his power to dismantle ACA. Trump is doing it administratively and by cutting budgets for Medicaid, Medicare, safety net hospitals among others.
Cuomo said, "If he can't do it administratively, he'll have his Supreme Court nominee, [Brett] Kavanaugh do it. He pointed out that Kavanaugh already expressed that he is against ACA.
He added that if the Trump administration succeeds in ending ACA, "it would be catastrophic for New York" as millions lose their health insurance. It will also "jeopardize the health care industry" in the state. Cuomo noted that the health care industry accounts 20% of the state's overall economy.
New York State started codifying ACA in its laws and regulations
Furthermore, the governor said his administration will "stop" the federal government  by codifying ACA in New York state laws and regulations.
His administration already started it by banning health insurance companies from discriminating against people with pre-existing conditions. The state required insurance companies to cover the ten health essential benefits under ACA. The state mandated health insurance companies to stop all co-pays for breast cancer screenings and to increase access. It also mandated the women's rights to contraceptive care.
New York will reject huge rate increases linked to individual mandate repeal
Moreover, Cuomo said the Trump administration succeeded in repealing ACA's individual mandate. As a result, insurance companies are now considering large rate increases on their premiums.
In fact,  he noted that health insurers in New York submitted their proposal to increase premiums by 24 percent. That will raise the cost of policy by an average of around $1,500—effective  to collapse the state's health insurance exchange.
Cuomo is making sure that will not happen in New York. He directed the state's Department Financial Services (DFS) to reject any health insurance increases tied to the elimination of the individual mandate.
"Insurance premiums must be based on actual cost and not political manipulations. We're not going to allow Trump to tear down our health vare system," said Cuomo.
He added, "We believe health care is a right, not a luxury. We have made extraordinary progress expanding access to care. We will not go backwards. While the Trump administration tries to take us backwards, we're going to stand up, fight back and move forward."