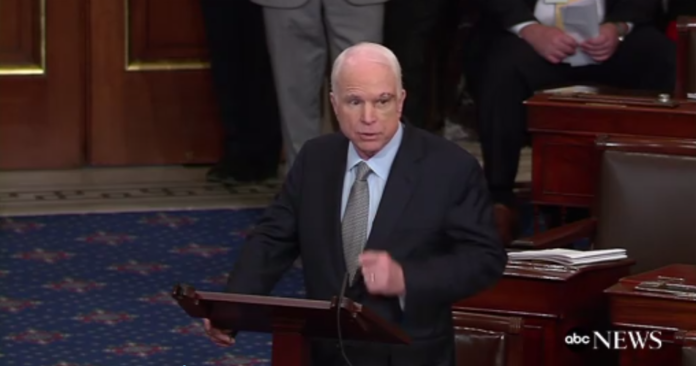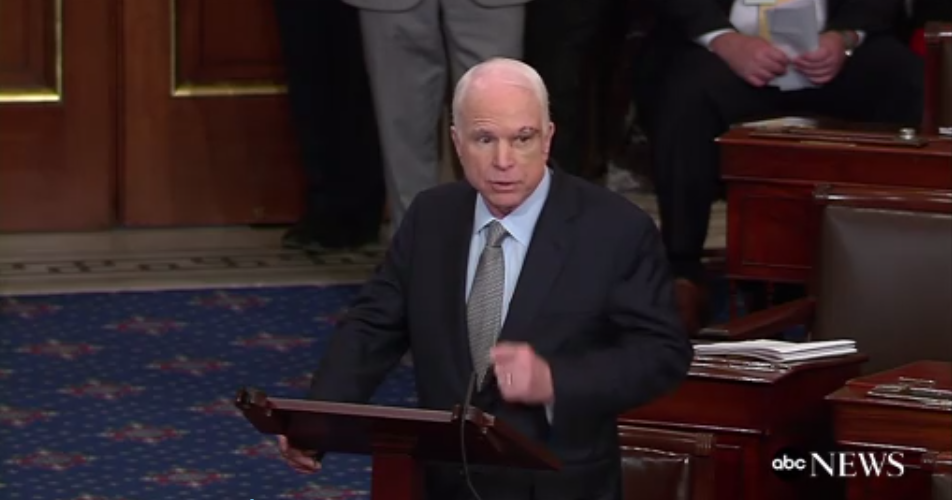 Arizona Senator John McCain announced his opposition to the Graham-Cassidy bill to repeal Affordable Care Act (ACA) or Obamacare.
His decision was crucial since his fellow Republican Sen. Rand Paul already said he will   vote no. Senators Susan Collins and Lisa Murkowski are unlikely to support the bill. The Democrats are solid in opposition.
Given the situation, it appears that McCain once again killed the latest effort of his party to repeal Obamacare. In July, the Arizona Senator stood against his party and voted against the "skinny repeal" plan. He rejected it because it did not go through regular order—committee hearings, mark-ups, and debate to improve the bill.
At the time, McCain said, "I've stated time and time again that one of the major failures of Obamacare was that it was rammed through Congress by Democrats on a strict party-line basis without a single Republican vote. We should not make the mistakes of the past."
McCain wants a bipartisan health care legislation
On Friday, the Arizona Senator reiterated his position. He wants a "health care reform legislation that is a product of regular order in the Senate." He believes that it is the "only way to achieve a bipartisan consensus on lasting reform."
McCain pointed out, they "should not be content to pass a health care legislation on a party-line basis." According to him, repeating the mistake of the Democrats in passing Obamacare in 2009 would result to a short-lived success.
Additionally, the Arizona Senator emphasized that the "issue is too important and too many lives are at risk." The Senate cannot leave Americans guessing every election whether and how they will obtain health insurance. He said, "A bill of this impact requires a bipartisan approach."
"I cannot in good conscience vote for the Graham-Cassidy proposal. I believe we could do better working together, Republicans and Democrats," said McCain.
Furthermore, McCain said he does not take pleasure announcing his opposition. He said the authors of the Graham-Cassidy bill are his friends.
Graham respects McCain's decision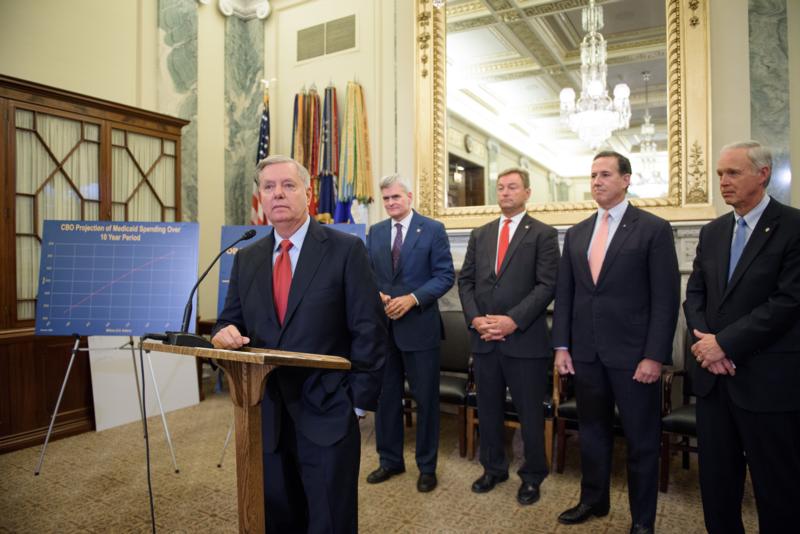 In a tweet on Friday, Sen. Lindsey Graham said he does not agree with McCain. He strongly believes that Graham-Cassidy bill is the "best chance to repeal and replace Obamacare. According to him, the existing law is collapsing in Arizona, South Carolina, and across the nation.  Obamacare increased premiums and reducing options for Americans.
"I respectfully disagree with @SenJohnMcCain position not to proceed forward on Graham-Cassidy-Heller-Johnson," he tweeted.
On the other hand, Senator Bill Cassidy said he was disappointed with McCain's opposition. He said he will continue to work and hope for those who cannot afford their premiums.
Trump criticizes McCain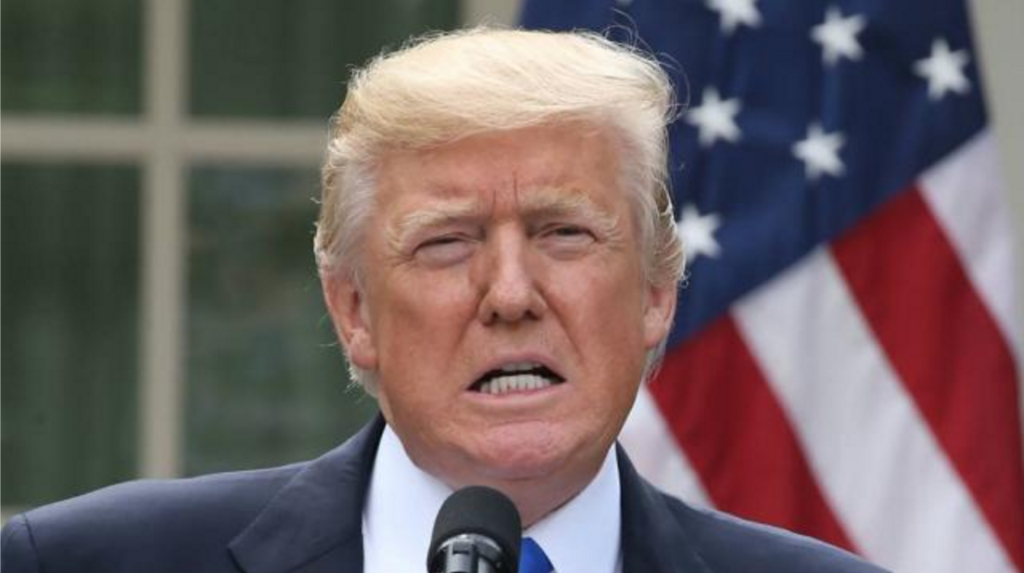 Meanwhile, President Donald Trump slammed McCain on Saturday. He said the senator campaigned on repeal and replace Obamacare. He "let Arizona down" for rejecting the bill the governor loves. Arizona Gov. Doug Ducey endorsed Graham-Cassidy bill as the "best path forward to repeal Obamacare.
Trump also tweeted that the Obamacare premiums increased 116% in Arizona last year." Deductibles are also high. He said, "Chuck Schumer sold John McCain a bill of goods. Sad."