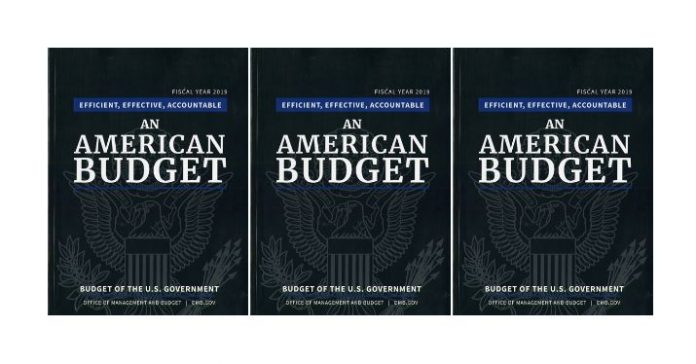 President Donald Trump released his $4.4 trillion budget proposal for the fiscal 2019, which critics considered anti-poor. His proposed budget calls for cuts on entitlements and other domestic programs.
Under the proposed budget, the Trump administration is again seeking to repeal and replace Obamacare. It is calling for the "enactment of legislation modeled closely after Graham-Cassidy-Heller-Johnson (GCHJ) bill as soon as possible."
According to the Trump administration, the cost of the Obamacare Medicaid expansion is significantly more than expected. It is proposing to roll back the expansion. Its plan is similar to the proposed Medicaid reform under the GCHJ legislation.
Under its proposed reforms, The Trump administration wants to cut the Medicaid by $1.1 trillion over ten years. It will implement "Medicaid per capita cap and block grant growth rates with the Consumer Price Index (CPI-U)."
The President describes Obamacare and Medicaid expansion repeal proposal a "two-part approach." Its objective is to ensure that "States have the financial support they need to transition away from Obamacare."
Trump's budget proposal breaks promise to Americans
In addition, Trump's budget also proposes cutting $266 billion to Medicare, which provides health coverage for senior Americans. The proposed budget reduction is under the category, "Medicare: Eliminate Wasteful Federal Spending."
During his president campaign, Trump repeatedly promised to the American people that he will not cut Medicaid and Medicare. It appears that the President is breaking that promise.
I was the first & only potential GOP candidate to state there will be no cuts to Social Security, Medicare & Medicaid. Huckabee copied me.

— Donald J. Trump (@realDonaldTrump) May 7, 2015
The Republicans who want to cut SS & Medicaid are wrong. A robust economy will Make America Great Again! https://t.co/u25yI5T7E8

— Donald J. Trump (@realDonaldTrump) July 11, 2015
I am going to save Medicare and Medicaid, Carson wants to abolish, and failing candidate Gov. John Kasich doesn't have a clue – weak!

— Donald J. Trump (@realDonaldTrump) October 31, 2015
Brad Woodhouse, director of the Obamacare advocacy group Protect Our Care Campaign, commented that the President "is doubling down on its relentless war on American health care."
According to Woodhouse, "By asking Congress to revive the deeply unpopular Graham-Cassidy repeal bill that ended protections for Americans with pre-existing conditions, gutted Medicaid, ripped away coverage from millions, and raised costs for millions more, while also proposing drastic cuts to Medicare."
Trump budget proposal "dead on arrival" 
In an interview with CNN, Democratic Sen. Patty Murray, a member of the Senate Appropriations Committee, said Trump's budget proposal is "dead on arrival."
According to her, "The President is asking for major cuts in things like Medicaid and Medicare. I think we are going to make sure the (funding) we all agreed on in the last budget agreement are going to be the ones we work on."
On Tuesday, the President's Budget Director Mick Mulvaney told lawmakers that he would vote against the budget proposal if he was still in Congress.
According to him, "As a member of Congress representing the 5th district of South Carolina I probably would have found enough shortcomings in this to vote against it. But I'm the director of the Office of Management and Budget, and my job is to fund the president's priorities, which is exactly what we did."