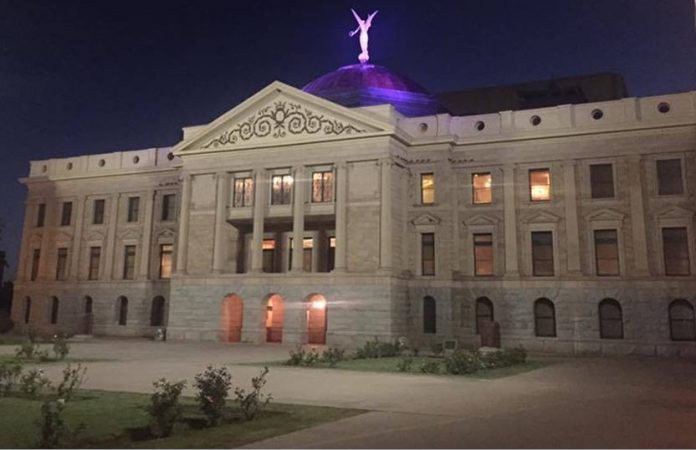 Arizona decided to settle a lawsuit alleging that the state's voter registration process was excessively burdensome.
The League of United Latin American Citizens (LULAC) and Arizona Students' Association filed the case against Arizona in 2017. They argued that the state's dual voter registration system was burdensome and confusing. As a result, more than 26,000 voters were disenfranchised.
On Thursday, Arizona Secretary of State Michele Reagan announced the development on the case, which was triggered by a voter approved ballot measure in 2004. Proposition 200 requires individuals to provide proof of citizenship to become a registered voter.
However, the ballot initiative contradicts the National Voting Registration Act, which made it easier for all Americans to register to vote. Under the law, the Federal Election Commission (FEC) is responsible for developing a national   voter registration form to simplify the process. The form does not require proof of citizenship when registering. But they need to swear under penalty of perjury that they have the right to vote.
In 2013, the United States Supreme Court stopped Arizona from implementing its ballot measure's proof-of-citizenship requirement for those using the national voter registration form.
 Settlement makes it easy to vote and hard to cheat in Arizona
In a statement on Thursday, Arizona Sec. of State Reagan said, "We've worked hard to settle this lawsuit… The registration system will now verify the eligibility of each and every person who has yet to provide evidence of citizenship.  With this agreement in place we'll have confirmed an individual's eligibility before issuing them a ballot with any state elections listed.  While the Supreme Court has ordered Arizona to allow people who have not provided such proof of citizenship to vote in federal elections, it's a relief the system will now proactively verify eligibility for all applicants."
Additionally, SEC. Reagan stressed, "We've always said that it should be easy to vote and hard to cheat. I'm proud to say this compromise achieves both.  Voters will now have the clarity they need along with a heightened level of election integrity."
U.S. District Judge Campbell needs to approve the settlement agreement.