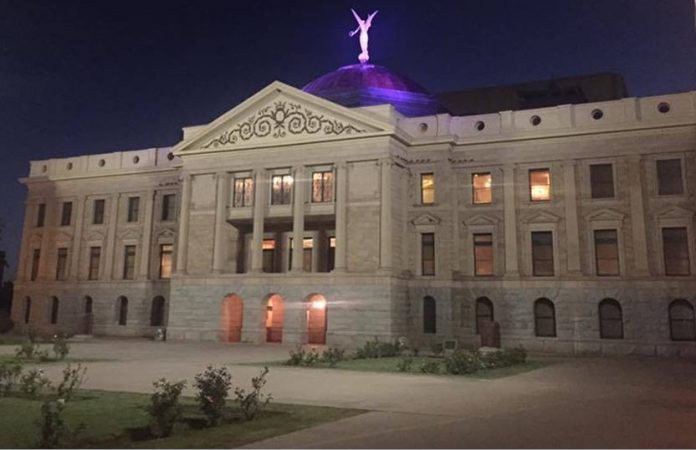 The State of Arizona ranked fourth in population growth as thousands of people moved to the state over the past year, according to the latest report from U.S. Census Bureau.
The report showed that Arizona's population increased by 122,770 people or 1.7 percent from July 1, 2017 to July 1, 2018. Its total population rose to 7,171,646 from 7,048,876 during that period.
It is interesting to note that the Grand Canyon State's population growth ranked fourth in both numeric and percentage rate.
Gov. Ducey says Arizona is an "unbeatable place to live"
"In the game of states, people vote with their feet, and Arizona is winning. With our high quality of life, growing economy and abundance of new jobs, and some of the best schools in the nation, Arizona continues to prove itself as an unbeatable place to live, raise a family and retire," said Governor Doug Ducey in a statement.
Arizona's population growth is behind California, Florida, and Texas when it comes to numeric rate. The Golden State added 157,696 people, the Sunshine State added 322,513 people, and the Lone Star State added 379,128 people in the same period.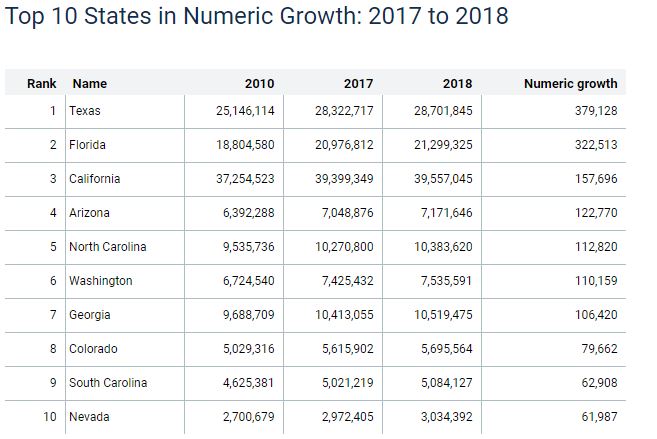 When it comes to percentage rate, the Grand Canyon's population growth is behind Utah (1.9 percent), Idaho and Nevada (both 2.1 percent) last year.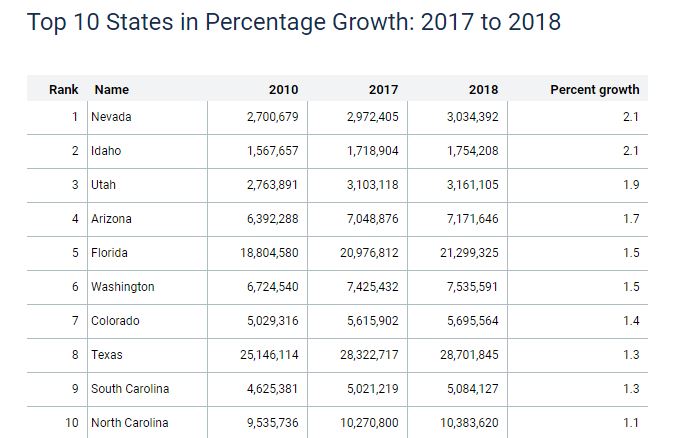 According to the Census Bureau, Texas' population grew significantly from having more births than deaths. The state also gained population from domestic and foreign migration. Its total population is 28,701,845 as of July 1 this year.
California is the most populous state with 39,557,045 people while Michigan is the least populous state with 9,995,915 people.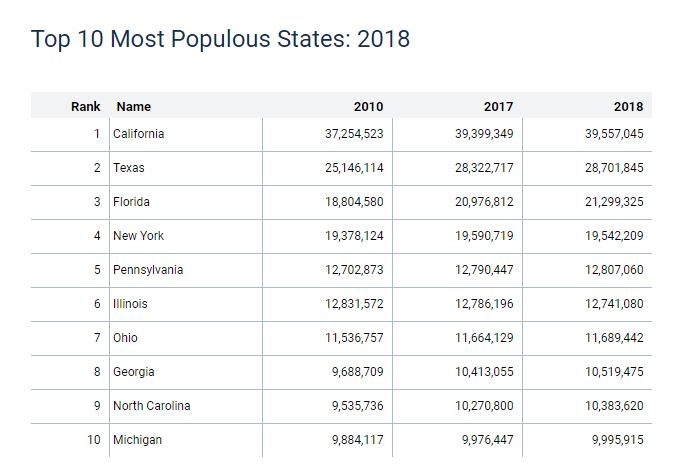 Nine states lost population
The Census Bureau also reported that nine states suffered population declines last year including New York (down 48,510), Illinois (45,116), West Virginia (11,216), Louisiana (10,840), Hawaii (3,712), Mississippi (3,133), Alaska (2,348), Connecticut (1,215) and Wyoming (1,197).
Sandra Johnson, a demographer/statistician in the Population Division of the Census Bureau, explained, "Many states have seen fewer births and more deaths in recent years. If those states are not gaining from either domestic or international migration they will experience either low population growth or outright decline."