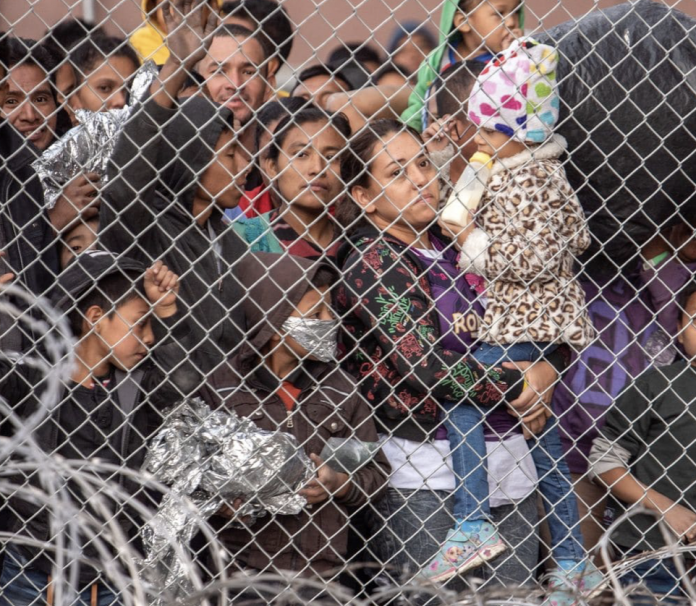 New developments have affirmed the massive increase in arrests at the United States Southern border. The developments in question come about as various Americans question the extent of the crisis at the border.
Reviewing the Increase of Arrests at the Border
Last month, the number of individuals apprehended by Border Patrol officials reached exactly 109,144; this number serves as the highest amount of arrested migrants in 12 years. Additionally, officials at the Southern Border had to reject precisely 10,167 people in April 2019.
Many of the arrested migrants came from Central America and as families. Over a series of months, America has experienced massive caravans coming to the United States in the hopes of gaining asylum. However, the president has stated that the groups will not be allowed into the country. This is something which Democrats criticize Trump for; Democrats are collectively likelier to support the provision of asylum, even for individuals who illegally enter the country.
Nearly 10,000 of the arrested migrants are individuals under the age of 18.
Controversy over Legal Immigration vs. Illegal Immigration
At this time, immigration is a touchy subject for many people in the United States. Americans on the right-wing overwhelmingly support lawful and merit-based immigration; moreover, those on the right are likelier to favor penalties and the deportations of those who breach America's immigration laws.
Democrats and others on the left-wing do not collectively share this outlook. As a matter of fact, left-leaning Americans generally favor leniency for those who illegally enter the United States. This leniency can include a path to citizenship, amnesty, etc. Democrats are furthermore more likely to have sympathies towards circumstantial motivators to enter the country illegally.
When President Trump ran for office in 2016, enforcing legal immigration served as the hallmark of his campaign. Then-candidate Trump vowed to build a wall at the Southern border and halt illegal immigration once and for all. As many Americans are aware, Democrats have repeatedly fought President Trump over the promised construction of his border wall; this fight subsequently prompted a 35-day government shutdown between the months of December 2018 and January 2019.
The president would later declare a national emergency in order to obtain funding for his promised border wall.