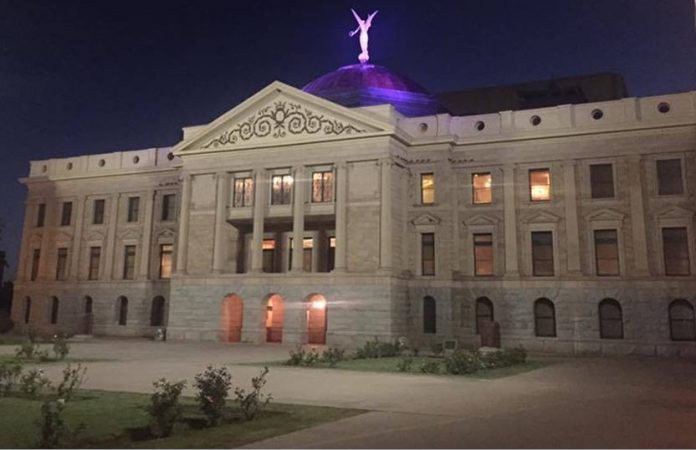 The Arizona state legislature passed a bill formally denouncing pornography as a public health crisis.
Republican state Rep Michelle Udall introduced the resolution (HCR 2009), which was co-sponsored by six other lawmakers. The House of Representatives approved it with a 32-28 vote in February. The state Senate passed a concurrent resolution with 16-13 vote on Monday.
The legislature does not need to send the resolution to Arizona Governor Doug Ducey for his signature. However, Secretary of State Katie Hobbs needs to certify the resolution.
Negative impacts of pornography
The resolution declares the following:
Pornography is a crisis leading to a broad spectrum of individual and public health impacts.
Pornography perpetuates a sexually toxic environment that damages all areas of our society.
Individuals using pornography could suffer from toxic sexual behaviors, emotional, mental and medical illnesses and difficulty forming or maintaining intimate relationships.
Recent studies show that pornography is potentially biologically addictive. It requires increasingly shocking materials to satisfy a person's addiction, which has led to increasing themes of risky sexual behaviors, extreme degradation, violence and child pornography.
It is directly harming our nation's youth by contributing to the hyper sexualization of teens and even children.
Children are exposed to pornography at an alarming rate due to technological advances. As a result, children suffer from low self-esteem, eating disorders and an increase in problematic sexual activity at ever-younger ages.
Exposure to pornography often serves as sex education for children and shapes their sexual templates, teaching them that women are commodities for the viewer's use.
It normalizes violence and the abuse of women and children by treating them as objects, increasing the demand for sex trafficking, prostitution and child pornography.
Pornography use has negative impact on the family because it is correlated with decrease desire in young men to marry, dissatisfaction in marriage and infidelity.
Its societal damage is beyond the capability of an individual to address alone
Democrats reject the resolution; want to focus on real public health crisis
Meanwhile, Arizona Democratic lawmakers rejected the resolution as a distraction and emphasized that the legislature needs to focus its attention on real public health crisis.
State Sen. Victoria Steele told AZCentral, "This bill, on its face, sounds like it might be a good idea, but it doesn't have any teeth. It won't result in any changes. It is a way for people to check off that box and make it look like they've done something."
On the other hand, state Sen. Jamescita Peshlakai commented that the entire country including Arizona is dealing with measles outbreak. According to her, "I think we really need to focus on those types of things that are life-threatening and fatal, and could spread so quickly to anybody."
State Sen. Lisa Otondo shared a similar view that the legislature must focus on "issues that are much more important" such as homelessness, opioid addiction and the increasing suicide rates.