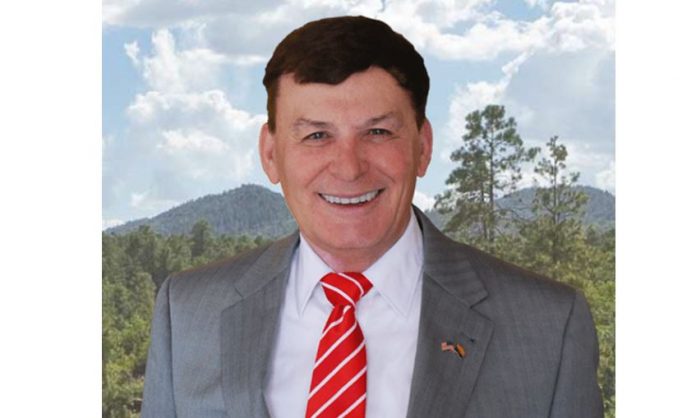 Arizona Governor Doug Ducey called for the resignation of State Representative David Stringer (R-1) following a report indicating that the lawmaker was accused of multiple sex offenses in the past.
Several state lawmakers including House Speaker Rusty Bowers (R-25) suggested that Stringer should consider resigning. Rep. Kelly Townsend (R-16) said Stringer should quit.
This is not the first time Ducey and other Arizona officials asked the lawmaker to step down from his position.
In June last year, the Arizona Republican Party demanded Stringer's resignation due to his controversial remarks on immigration. At the time, the embattled Republican lawmaker said immigration is changing the demographics of the United States. It is "politically destabilizing" and "represents an existential threat" to the entire country.
Ducey said Stringer "disqualified himself to lead at the state level" for uttering racist comments. On Friday, the governor said he stands        by his earlier position that Stringer should resign.
Extremely disturbing report
On Friday, Speaker Bowers released a statement regarding the controversial lawmaker. According to him, "I was surprised and extremely disturbed to read the report today on Representative Stringer. I spoke to him and expressed my deep concern with the article and its implications."
"Rep. Stringer may have fulfilled the legal consequences of his actions, but I believe that charges of this nature cast a shadow over the entire Legislature and his ability to be an effective legislator. There are myriad calls for Representative Stringer's resignation and other actions, and I hope that Rep. Stringer will reflect on the impacts of these reports as he considers whether to continue in his office," added Bowers.
The report indicated that Stringer was charged with a number of sex offenses including child pornography in 1983. A court in Maryland sentenced him to five years of probation; perform 208 hours of community service, and to seek treatment at Dr. Frederick Berlin's clinic for people sexual disorders
Rep. Stringer to face ethics complaint
On the other hand, Townsend also commented that the articles regrading Stringer's previous court records are troubling.
"I am deeply concerned about the nature of the complaints. I believe at this point, it is prudent and proper for Rep. Stringer to step down from his position in the House. The reputation of our institution must remain intact, and the cumulative and escalating nature of the recent unfortunate events places that in jeopardy. Out of respect for all Arizonans, I believe his resignation is due. Further, I intend to file a complaint with the Ethics Committee on Monday afternoon."
Meanwhile, Stringer admitted that he was arrested on multiple sex charges decades ago and his records were deleted.
In an interview with the Capitol Media Services, he said, "I have never been convicted of a crime. The case was expunged 29 years ago. I have no records. It would be irresponsible to try to comment on allegations from 35 years ago for which I was not convicted and which have been expunged."