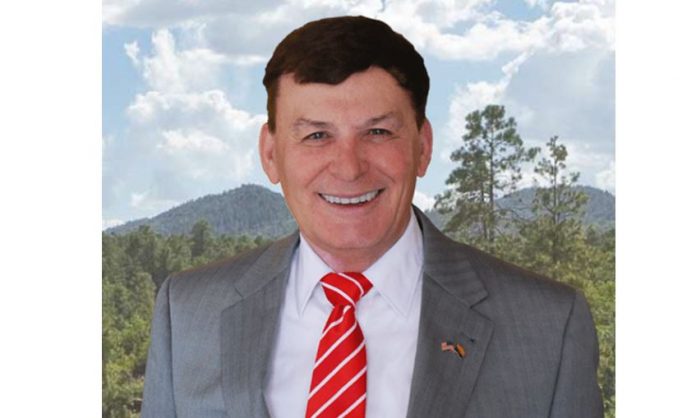 The Arizona Republican Party called for the immediate resignation of state Representative David Stringer following his controversial remarks on immigration.
On Monday, Rep. Stringer said there are not enough white kids in public schools. He noted that "60% of public school children in the state of Arizona today are minorities.
He went on say that  immigration is changing the demographics of the United States. It is "politically destabilizing" and "represents an existential threat" to the entire country.
A video clip of Stringer's remarks regarding the issue is circulating on social media. Many people particularly Democrats and immigration activist condemned the Arizona lawmaker. They called his comments "dangerous, hateful, fear mongering, and racist."
In a statement Thursday, Jonathan Lines, chairman of the Arizona GOP, said, "In light of today's reports detailing Representative David Stringer's comments, I am calling on him to resign immediately. These words have no place in our party, or in our state."
Arizona Gov. Doug Ducey agrees with the GOP Chairman. He supports Line's demand for Stringer's resignation, according to the governor's spokesman Daniel Scarpinato.
Stringer defends his remarks as a "fact"
Meanwhile, Stringer told CNN that his political opponents tried to misrepresent his speech. According him, "My political opponents have taken 51 seconds out of a 16-minute speech to try to distort my message and mislead voters. We recognize the tactic. I'm not interested in taking the fake news bait."
Additionally, Stringer explained that his spoke about different issues "including immigration—both legal and illegal—and the challenge of successfully assimilating large number of immigrants over a short period of time."
Separately, he told Arizona Capitol Times that he plans to post the full video of his speech.  He emphasized that his comment was not racist, it's a fact.
According to him, "I maybe touched a third rail of politics but what I said is accurate. Anybody that talks about this in this way is shut down and called a racist. I'm speaking the truth. Diversity may be a great thing, there might be a lot of advantages, I'm not arguing against diversity at all. But no country can be demographically transformed without any political or social consequences."