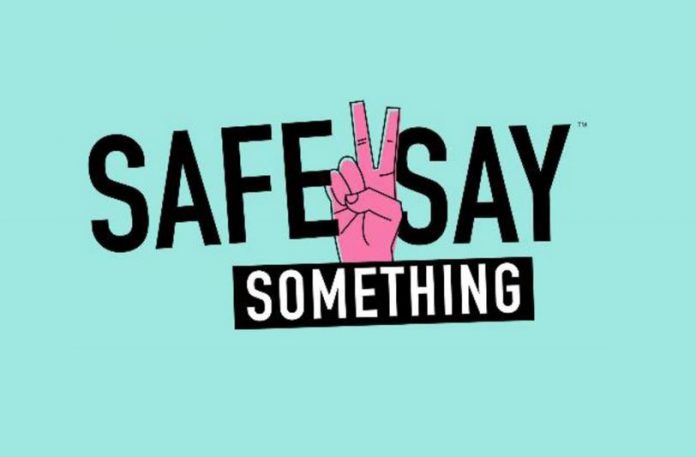 The Pennsylvania Safe2Say Something Anonymous Reporting System is showing signs that it is effective in helping authorities prevent potential gun violence.
According to the state Attorney General's office, police received a Safe2Say Something tip regarding a potential threat of gun violence at the Hazleton Middle School.
A person called the Luzerne County Communications Center and informed Sergeant Joseph Babula that a 14-year old juvenile allegedly made a threat against the school through SnapChat, a social media site.
In response, the Hazleton Police went to the juvenile's home and met with adults. They asked the adults if there is firearm in their home. The adults told police offices they have a license Glock .45 caliber handgun, locked and stored in a safe place.
However, police officers found that the weapon was fully loaded and on top of a bedroom and nightstand and full. They seized the handgun for safekeeping. They requested the adults to accompany the juvenile to the Hazleton Police headquarters for further investigations.
In a statement, Hazleton Police Chief Jerry Speziale, said, "In my experience as a career law enforcement officer, tips and information from the public are invaluable tools for preventing and investigating crime. The Safe2Say Something program undoubtedly helped my department do its job today."
Safe2Say Something enables Pennsylvanians detect possible threats of violence
On the other hand, Attorney General Josh Shapiro, "We'll never know if this threat would have resulted in yet another tragic school shooting, but thanks to a tip that came in through Safe2Say Something – and the swift response of Hazleton-area law enforcement – fortunately all we are doing now is wondering, rather than mourning."
Additionally, Shapiro emphasized that "Pennsylvania students deserve a safe place to learn." Students must be "free from the threat of violence from classmates and other individuals."
In October last year, the Attorney General's office launched the Safe2Say Something in partnership with the Sandy Hook Promise. The system enables students, teachers, school administrators, and parents learn how to recognize potential threats of violence and other problems before it happens.
During its initial week, the Safe2Say Something reporting system received 615 calls and tips across Pennsylvania. Crisis center analysts processed every tip. They referred several hundreds of those tips to local law enforcement and school officials to follow-up and communicate with students.