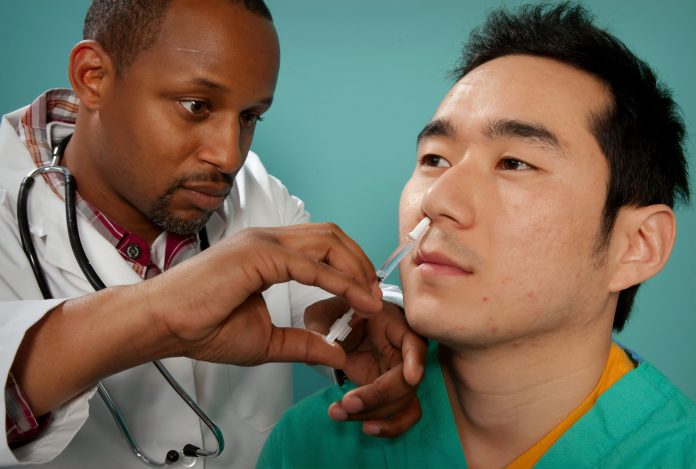 AstraZeneca PLC (NYSE: AZN) gave the green light for its COVID-19 vaccine trial to continue after it had been put on pause following reports that a person participating in the trial had an unexplained illness.
The British-Swedish biopharmaceutical company paused global trials of its COVID-19 vaccine, AZD1222 following reports that a vaccinated female in the U.K. acquired an unexplained illness. One U.S. official explained to be a spinal cord problem. The vaccine was originally licensed from the University of Oxford.
U.K. regulators were unable to determine any correlation between the vaccine and the unexplained illness, arguing that no evidence suggests the vaccine is harmful to humans as of yet.
In a statement on Saturday, AstraZeneca said it received confirmation from the Medicines Health Regulatory Authority (MHRA) that "it was safe to" resume its clinical trials for COVID-19 vaccine.
Independent committees and international regulators conducted a review of safety data. After the investigations, a U.K. committee recommended to the MHRA that it is safe to resume the trials. The MHRA agreed.
AstraZeneca cannot provide further details on the patient's unexplained illness as well as Oxford University, which is currently running its own study. Oxford said disclosing any further information would violate participant confidentiality.
Earlier in July, both the AstraZeneca and Oxford trials were halted after reports of a participant experiencing neurological symptoms. It was later found that the participant was diagnosed with multiple sclerosis and their symptoms had no relation to the vaccine.
AstraZeneca is "committed to the safety of trial participants"
On Friday, study subjects were given an informational sheet regarding concerns that the vaccine was damaging to participants. The document  indicated that researchers conducted safety reviews following reports that participants were experiencing neurological symptoms such as "changed sensation" or weakness in the limbs.
Oxford also posted the document on its website.
The Oxford study includes over 18,000 patients while AstraZeneca's U.S. trials prior to the pause involved 30,000 participants.
"AstraZeneca is committed to the safety of trial participants and the highest standards of conduct in clinical trials. The Company will continue to work with health authorities across the world and be guided as to when other clinical trials can resume to provide the vaccine broadly, equitably and at no profit during this pandemic," according to the biopharmaceutical company.
Other on-going COVID-19 vaccine trials
Alongside the AstraZeneca/Oxford study, Pfizer Inc (NYSE: PFE) and partner BioNTech SE (NASDAQ: BNTX) asked U.S. regulators for approval to expand the number of patients in its trial from 30,000 to 44,000.
Pfizer expects to have 30,000 participants enrolled in its trials by next week. Increasing the size of the trial aims to include people as young as 16 years old as well as HIV and hepatitis B/C patients.
Moderna Inc. (NASDAQ: MRNA) has announced plans to expand the size of its own vaccine trials to 30,000 participants.
As medical researchers and drug companies continue to race against the clock to develop a viable vaccine, it remains to be seen who will cross the finish line first and whether the rushed vaccine trials will have any unintended longitudinal consequences, as many skeptics have pointed out.
————————————————–
Have a story you want USA Herald to cover? Submit a tip here and if we think it's newsworthy, we'll follow up on it.
Want guaranteed coverage? We also offer contract journalism here.  Just be sure you're comfortable giving up editorial control because our journalists are dogged and will follow the story through to the conclusion. The story will be published to our exacting standards, without regard for your preferred slant.
Want to contribute a story? We also accept article submissions — check out our writer's guidelines here.