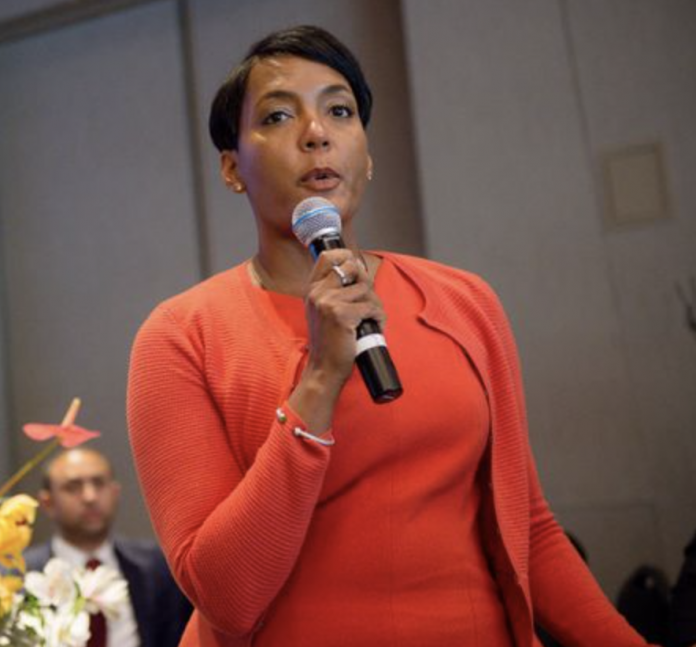 The increase of crime in left-wing cities across America is becoming disturbingly more common. Cities like Baltimore and Los Angeles that defunded police are now looking to reinstate and even increase funding.
Atlanta, Georgia joins the list of Democrat-run cities that are seeing crime increase. Since 2020, murders in Georgia's capital city have jumped by a shocking 58%. Homicides are also on the rise as well.
The crime in Atlanta is so bad that the Buckhead community wants to essentially secede and form its own community.
Americans — both in and out of Georgia — want answers. However, Atlanta Mayor Keisha Lance Bottoms, a Democrat, made statements in a Friday interview that raised some eyebrows.
The root cause of crime in Atlanta
Many Americans fault the policies of Mayor Bottoms for the increase of crime in Atlanta. Bottoms' lax attitude towards lawlessness, combined with her orders at one point for police officers to stand down, has engendered disaster. Since 2020, many Atlanta police officers actually departed from the force.
However, the Atlanta mayor had a very different story to tell when interviewing with MSNBC this past Friday. According to Bottoms, Georgia's reopening back in March led to crime rises in Atlanta. The Democrat mayor also spoke to MSNBC about a supposed "epidemic" of gun violence and her work to get jobs to unemployed Atlanta residents.
Finally, Mayor Bottoms denied that police officers in her city are apprehensive about responding to crime in light of social unrest since 2020.
What needs to change?
Yesterday, Georgia GOP Governor Brian Kemp criticized the Atlanta mayor's remarks on MSNBC.
Kemp charged that Bottoms is faulting everyone but herself for lawlessness in Georgia's capital city. The Republican governor also made sure to point out that Democrats' decisions to treat crime with kid gloves and punish police ultimately engendered surges in lawlessness.
Governor Kemp finally declared that reopening Georgia, getting young people back in school, and returning to normal life did not create Atlanta's current crime crisis.
Thus far, however, the Democrat mayor of Atlanta has yet to respond to Georgia's Republican governor. Several weeks prior, Bottoms did announce her decision to not seek another term as Atlanta's mayor.