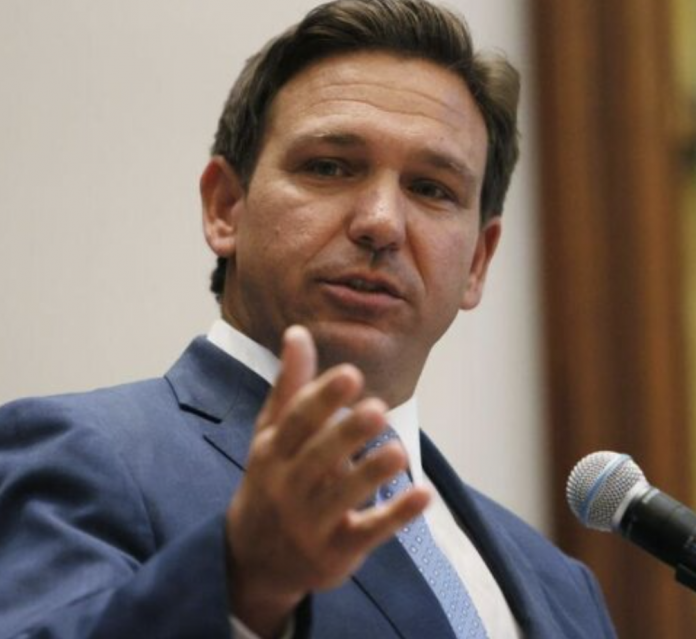 Many conservatives across the United States are eagerly awaiting the 2024 presidential election. The next presidential election cycle will be the one shot that Republicans have of stopping Biden from becoming a two-term president.
Under the Biden administration, the consequences of ineffective leadership continue to manifest. The Southern border is a mess; meanwhile, inflation continues to maintain with the job market in a very precarious state.
Some people don't want to go back to work because of handouts from the federal government; others are simply quitting their jobs, thus leaving employers to face a labor shortage.
Several names have come up regarding who conservatives would like to see run in 2024. However, in a new poll, Florida Governor Ron DeSantis leads former President Trump by a few percentage points.
The Western Conservative Summit poll
In the poll carried out by the Western Conservative Summit, DeSantis and Trump are at the very top. However, while Trump comes in with 71.43% support, DeSantis leads with 74.12%.
Other possible GOP contenders to come in behind the Florida governor and former president include Texas Sen. Ted Cruz, former Secretary of State Mike Pompeo, South Carolina Sen. Tim Scott, and South Dakota Governor Kristi Noem.
The Western Conservative Summit poll shows that the popularity of Governor DeSantis remains on the rise. In previous 2024 contender surveys, DeSantis trailed behind Trump; however, this latest poll is the very first time the Florida governor has beaten out the former president.
DeSantis 2024?
Days ago, DeSantis responded to questions about a possible 2024 presidential run, either as a VP on Trump's ticket or on a ticket of his own. The Florida governor made clear that at this time, taking care of business in his state is where his focus lies. DeSantis also confirmed that he has not engaged in any talks about a 2024 presidential run so far.
As evidenced by the findings from the Western Conservative Summit, many Republican voters believe DeSantis would make a formidable presidential candidate. The Florida governor continues to rake in massive political clout due to his leadership in the Sunshine State and pushback against intrusive government edicts.
Just last week, DeSantis won a court battle against the CDC; this win allows cruise ships to depart from Florida ports without vaccine requirements. Governor DeSantis was also the first governor in America to sign a law barring businesses and the state government from requiring vaccine passports.