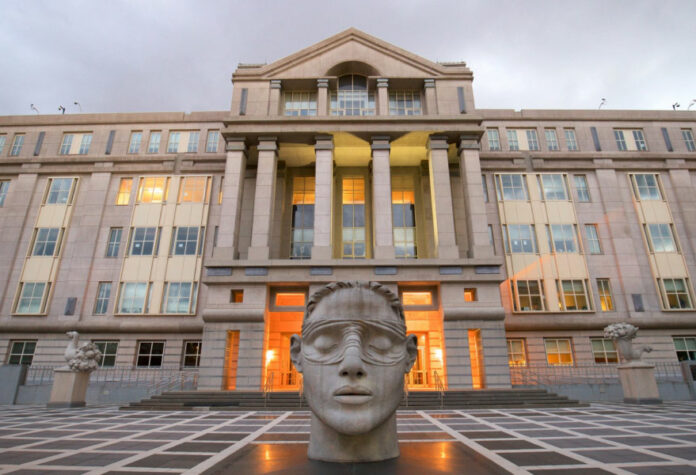 In an unfolding legal drama fit for the silver screen, a New Jersey law firm, Zucker Steinberg & Wixted PA, has boldly requested a federal judge to approve a hefty $60,000 counsel fee. This dramatic turn of events follows their client, Andrew Burki, emerging victorious in a lawsuit against his former mother-in-law, Claire LaRoche, a Virginia law professor. The sensational case involved accusations of illegal surveillance, with Burki awarded a staggering $361,000 in damages.
Intrigue and Espionage in Family Dynamics
The plot thickens as details emerge about LaRoche's alleged espionage. She is accused of sewing a recording device into her grandson's overalls, a move straight out of a spy novel, during a supervised visit with his father, Burki. Burki's legal team, led by the astute David Sufrin, claims a violation of both federal and state wiretap laws by LaRoche, adding a layer of intrigue to this family saga.
A Battle Waged in Courtrooms and Social Media
The backstory is as complex as it is fascinating. Burki initially faced allegations of defamation from LaRoche in July 2021, accusing him of conspiring to frame him for a crime in a series of social media videos. This legal maelstrom has its roots in a hostile divorce and custody battle, with Sufrin and his firm navigating these turbulent waters for a flat fee of $50,000, in addition to incurring over $10,000 in litigation costs.
Attorneys Ex-Son-In-Law Wants $60K Fee For Wiretap Case Win : A Jury's Verdict that Resonates
After a heated seven-day trial, a New Jersey jury delivered a verdict that reverberated through the courtroom. They found LaRoche guilty of wiretap law violations, awarding Burki a mix of statutory, compensatory, and punitive damages totaling $361,000. However, in a twist, the jury also awarded LaRoche $5,000, acknowledging that Burki's social media posts cast her in a misleading light.
A Legal Labyrinth Rooted in Allegations and Arrest
This legal labyrinth traces back to February 2020, stemming from Burki's arrest and the ensuing divorce and custody proceedings. The case saw allegations of sexual assault and illegal firearm possession, leading to Burki's guilty plea to lesser charges after a harrowing 74 days in jail.
Attorneys Ex-Son-In-Law Wants $60K Fee For Wiretap Case Win : Silent Counsel Amidst a Legal Storm
As the dust settles on this extraordinary legal battle, representatives for both parties remain tight-lipped, with neither side commenting on the latest development. The attorneys, entrenched in this high-stakes legal warfare, are preparing for what may be the next chapter in this enthralling saga.