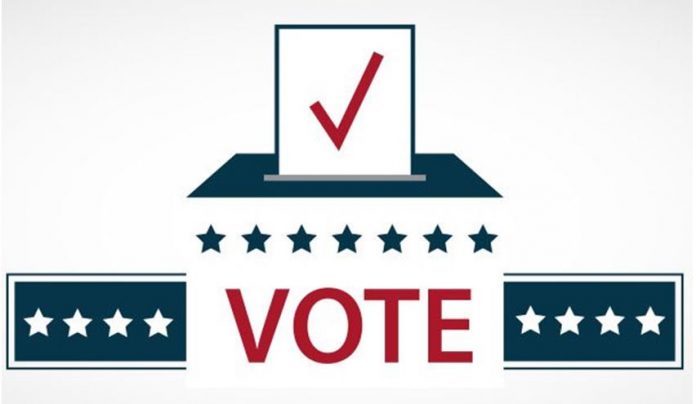 Authorities arrested and charged a man for threatening to shoot election officials at a polling center in western Pennsylvania.
The Associated Press reported that Christopher Thomas Queen, 48-years-old of Claysville Pennsylvania, "became upset" when he learned that he wasn't registered to vote and threatened to shoot poll workers. He is facing charges for his terroristic threats and disorderly conduct.
Queen arrived at the polling center at South Franklin Volunteer Fire Department in Washington County at around 9:00 am. After learning that he wasn't a registered voter, he told poll workers that he will get a gun and return to shoot them, according Melanie Ostrander, the assistant elections director for the county.
Pennsylvania Acting Secretary of State Robert Torres is encouraging voters to visit votesPA.com to verify their registration status, new congressional district, locate their polling place, other information.
"VotesPA is an invaluable resource for voters as they head to the polls on November 6. We encourage all voters to be fully informed about their rights and what to expect at the polling place," said Torres in a recent statement.
Pennsylvanians are voting with Trump on their mind
Pennsylvanians will vote for governor, lieutenant governor, U.S. senator, and 18 U.S. House representatives. They will also cast ballots for even-numbered state Senate and all state House lawmakers.
Poll workers in the state noticed a strong voter turnout for the midterm election despite the heavy rain. Democratic and Republican voters are energized to exercise their rights to vote to send a strong message.
In fact, a major factor driving Pennsylvanians to vote is President Donald Trump, his policies and rhetoric. Some voters say they want to stop the ongoing divisiveness, hatred, and intolerance in the country. They want to flip the control of U.S. House or Senate to balance the political scales. They believe that a "check on Trump" is necessary.  Others especially Trump loyalist want to continue the president's agenda.