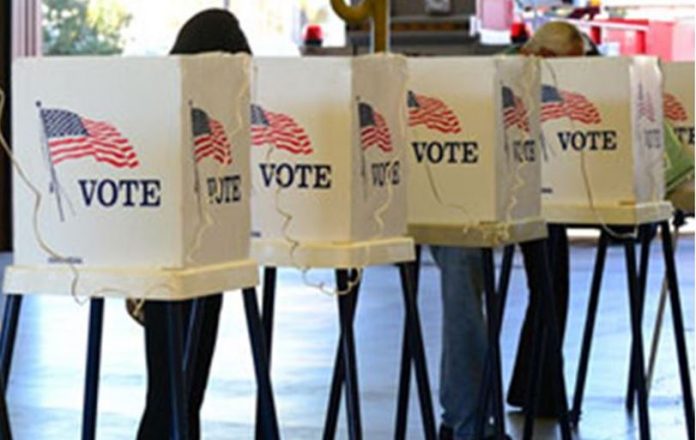 Several polling centers in New York City are experiencing long lines due to broken ballot scanners, according to the Associated Press (AP).
On Tuesday morning, a polling center on the upper West Side of Manhattan has a huge turnout. The line to scan ballots extended around a junior high school gym. Poll workers explained to waiting voters that two ballot scanners were not working.
In Brooklyn, two polling centers were also experiencing similar problems. Most of their ballot scanners are malfunctioning.
Nikki Euell, an advertising producer who waited more than two hours to vote at  at the Greenpoint neighborhood polling center in Brooklyn, told AP, "People are grumpy and frustrated but positive in a weird way, making jokes and talking to one another. I think it's because we all are in the 'no one will stop our vote today' mood."
New York Attorney General receiving complaints about broken ballot scanners
In a tweet, New York State Attorney General Barbara Underwood confirmed that her office received complaints about the problems. She is encouraging voters to contact her office and report any issues at the polls.
Our Election Day Hotline continues to receive complaints about broken scanners. Every eligible voter has the right to cast a ballot – including an emergency ballot if needed. Do not feel pressured to leave your poll site before you vote, and call us with any issues 👇🏽 https://t.co/jHaNgBB1ej

— NY AG Underwood (@NewYorkStateAG) November 6, 2018
The New York Attorney General's Office Election Day Hotline is 800-771-7755
Meanwhile, True Blue NY, a grassroots coalition of more than 45 partner groups in nine districts, expressed concern about the "widespread voting problems including extremely long wait times, malfunctioning scanners, and other avoidable issues" across the state.
In a statement, the group said, "It is unacceptable that the people of New York must pass through an obstacle course in order to participate in our democracy."
Additionally, True Blue NY is encouraging voters to "stay in line until their ballots are scanned and securely deposited in emergency ballot box." The group is also urging the Board of Elections to extend the voting hours.