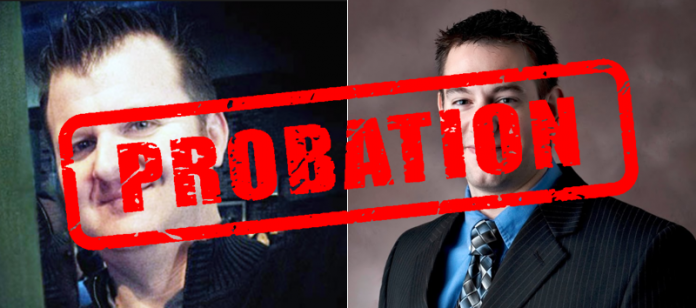 Accused of very serious allegations of fraud on multiple courts, Attorney Aaron Kelly and Daniel Warner faced possible disbarment for the following accusations made by the Arizona Bar:
Daniel Warner & Aaron Kelly - Arizona Attorneys

Complaint

As first time offenders, the Arizona Bar accepted a plea bargain to reduced charges in lieu of trial, placing both Warner and Kelly on probation until August of 2020.   Additionally both lawyers received formal admonishment and are forced to participate for the next 24 months in the State Bar's Law Office Management Assistance Program (LOMAP).
"The allegations in the complaint are troubling and raise multiple concerns" stated the bar in the plea bargain.   Fake notarizations; non-existant defendants across multiple cases; forged signatures…indeed, very disturbing to say the least.
Daniel Warner Plea Deal

Aaron Kelly Plea Deal

As a failed defense, The Kelly Warner Law firm posted alerts that attempted to blame BarComplaint.com and USA Herald for their legal problems.  "And much like before, attorney Daniel R. Warner and attorney Aaron M. Kelly are grateful to work with the State Bar of Arizona to ensure the good guys will win again."
In the end, faced with the very real possibility of disbarment, Aaron Kelly and Daniel Warner capitulated via a plea bargain.  With a permanent black stain on their legal records and on thin ice with the Arizona Bar, these lawyers need to desperately stay out of more legal trouble…until August of 2020 at a bare minimum.
New Allegations of Fraud & Law Enforcement Action
Daniel Warner is facing new allegations of legal fraud, this time from Melayna Lokosky, a federally recognized whistle blower.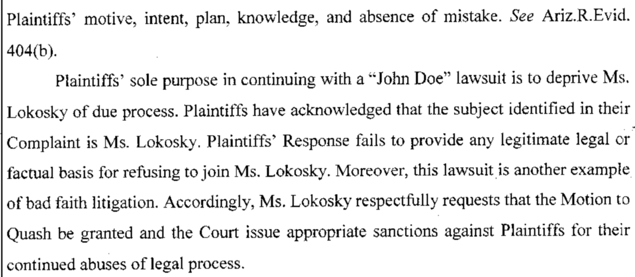 According to sources, the Arizona Bar is aware of the situation and will determine what if any action is necessary in the near future.
Additionally, sources have confirmed that the South Carolina AG dropped the cease & desist action against Aaron Kelly's business for jurisdiction purposes only.   Apparently the investors that Shipchain provided to the AGs office were not located in South Carolina, hence no nexus.
It has also been confirmed through sources that multiple government agencies are investigating Shipchain and its officers for possible securities violations.   More to come on this in a follow-up story.
Indeed, the good guys won, that is of course the Arizona Bar & the entire legal system.   Until August of 2020 both Aaron Kelly and Daniel Warner will be on probation with the Arizona Bar.  Admonished by their peers and placed in State Bar's Law Office Management Assistance Program (LOMAP), any further infraction is akin to the sun coming up for these lawyers standing on thin ice.