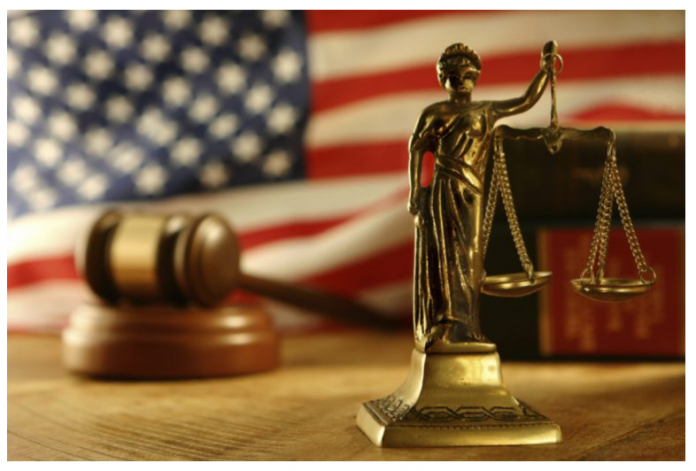 The promoter of foreign cryptocurrency companies B2G  and Start Options admitted his involvement in a multimillion-dollar scheme to defraud investors.
On Friday, the U.S. Department of Justice (DOJ) announced that John DeMarr of Santa Ana, California pleaded guilty for his role in a coordinated scheme to steal $11.4 million from hundreds of retail investors.
DeMarr admitted that he conspired with others to defraud unsuspecting investors by luring them to invest in B2G and Start Options. DeMarr used false and misleading misrepresentations to induced investors to invest in fraudulent and unregistered securities offerings in the form of investment contracts.
DeMarr and others falsely claimed that Start Options is a cryptocurrency mining and trading platform. They also falsely claimed that B2G is an "ecosystem' that would provide digital wallets, and enable users to trade B2G tokens, digital and fiat currencies "on a secure, comprehensive platform."
The defendant also admitted that he and his co-conspirators started offering securities to investors in the United States and overseas through the Start Options website in approximately December 2017. Their securities offerings were in the form of investment contracts.
As part of their scheme, DeMarr, and his co-conspirators accepted investments in Bitcoin, U.S. dollars, or Euros. They asked investors to deposit their funds for a specified contract period. They also falsely promised investors that they could withdraw their money at a significant profit.
The defendant and his co-conspirators also lied to investors that their funds would be invested in digital assets and trading platforms to earn huge profits. In reality, they never invested the investors' funds. Instead, DeMarr and his co-conspirators moved the funds to accounts they controlled and used it for personal expenses such as purchasing a Porche, jewel and to remodel DeMarr's home in California.
Additionally, DeMarr and his co-conspirators also paid celebrities including Steven Seagal to promote B2G and falsely claimed that it could generate an "8,000%" return to investors within a year. Seagal also claimed that he was a participant in the initial coin offering.
According to the Justice Department, DeMarr pleaded guilty to one count of conspiracy to commit securities fraud. He is facing a maximum sentence of five years in prison. He will be sentenced on January 4, 2022.
In February, the DOJ and the SEC filed parallel securities fraud lawsuits against B2G and Start Options founder Kristijan Krstic, the cryptocurrency companies' general counsel Robin Enos, and DeMarr.
The SEC also sued Seagal for violating the anti-touting provisions of the federal securities laws by unlawfully promoting the B2G ICO. The actor settled the complaint. He agreed to pay a total of $330,448 monetary judgment and to stop promoting any securities or digital assets for three years.
—————————————-
Have a story you want USA Herald to cover? Submit a tip here and if we think it's newsworthy, we'll follow up on it.
Want to contribute a story? We also accept article submissions – check out our writer's guidelines here.