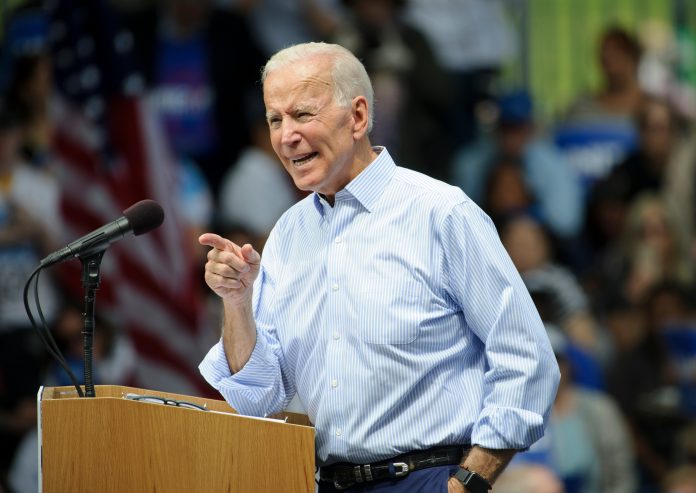 Several days ago, the CDC announced to the nation that Americans with complete inoculation against COVID still need to put on face masks. The CDC said this after months of preaching that getting the vaccine meant people no longer needed to wear face coverings.
Since the CDC's latest update on Tuesday, areas controlled by Democrats have immediately set in place mask mandates. Meanwhile, Republicans are noting that the CDC's so-called guidance is actually hurting vaccination rates; they're also stating that this latest 180 degree turn in messaging is about politics, not science.
On Friday, President Biden told the media that future COVID restrictions are more likely than not to come.
Biden on COVID restrictions in America
The 46th president cited the Delta variant as the reason for restrictions. This comes after his White House has already admitted that they have no issue with bringing back shutdowns if the CDC calls for it.
It's very clear that blue states are going to follow whatever measures Biden and the CDC endorse. That's in spite of the harm, mental health issues, and other problems to arise from shutdowns. Back in 2020, lockdowns devastated so many Americans; they led to spikes in mental health problems, suicides, alcoholism, etc.
Democrats have never truly acknowledged the adverse impacts of locking people down; however, they are all for bringing back these type of mandates in the name of COVID.
States' rights in America
With new talk on the horizons about lockdowns and other restrictions, conversations about states' rights are very much underway. Democrat governors won't hesitate to bring back lockdowns; however, Republican governors have made clear that they won't be infringing on people's rights or shutting them down.
No matter what the CDC says, Biden does not have the authority to implement a nationwide lockdown. Therefore, the level of restrictions Americans face will ultimately boil down to leadership at the state level.
Right now, thousands of people each day are relocating and moving to Republican states like Florida. This speaks volumes about what the public thinks about lockdowns and more restrictions.
People want to live their lives free of government mandates and intrusion.