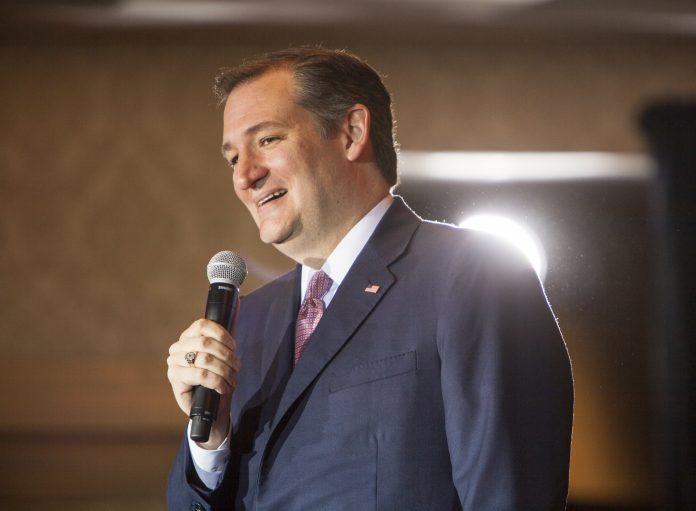 This week, House Speaker Nancy Pelosi reinstituted a face mask mandate for lawmakers in the House of Representatives. Pelosi furthermore gave Capitol Hill police the all clear to arrest individuals who are maskless in the House.
Pelosi's moves come after a Tuesday announcement from the CDC. The CDC stated that despite vaccination status, the American public needs to mask up. This flies in the face of health officials claiming for months that masks could be taken off once Americans got the vaccine.
Nevertheless, Republicans have had enough of Pelosi's mandates. Earlier today, a group of GOP lawmakers protested Pelosi's mask order by walking the halls of Capitol Hill maskless.
Earlier in the week, however, Texas Sen. Ted Cruz shredded Pelosi's mask mandate in a passionate speech.
Cruz on Pelosi's mask mandate
While speaking on the congressional floor, the Texas Republican did not hold back. Cruz laid into Pelosi for abuse of power. He also said that the CDC's latest statements on vaccinated folks needing to wear masks is about politics, instead of science.
Cruz later branded Pelosi as "drunk on power"; he also made a point of noting that the House Speaker is not within her rights to fine maskless lawmakers and threaten them with prison time for not wearing face coverings.
The Texas senator later called on House and Senate members alike to firmly and unapologetically stand for freedom. Cruz made clear that abuse of power cannot stand or be tolerated any longer. This applies to both Capitol Hill and the rest of the United States.
Putting an end to mask mandates in the country
As stated previously, mere hours ago, GOP lawmakers protested Pelosi's mask order. Noncompliance ultimately plays a vital role in putting an end to mask mandates and other restrictions.
Without pushback and noncompliance, the CDC and Democrat leaders will continue finding reasons for new mask mandates and infringements. President Biden's White House has already gone on record and stated they will support more shutdowns if the CDC wants them.
Biden himself also recently declared that the public should ready themselves for addition restrictions regarding COVID.