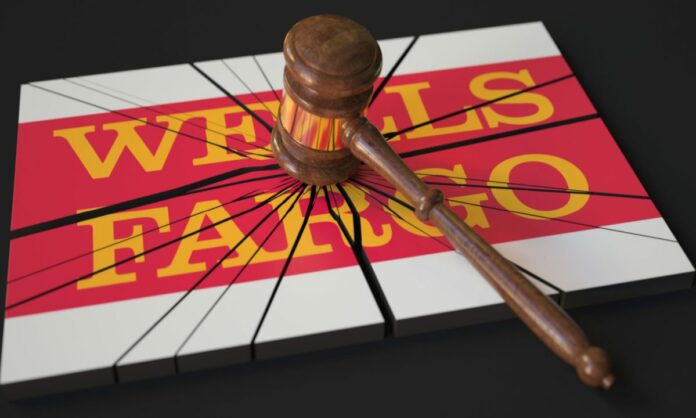 (USA Herald) – Investors are lashing out at Wells Fargo Securities LLC, claiming that the bank's bad faith conduct cost them at least $500 million. Michael Dillon and Marc Kafka have filed a proposed class action in Illinois federal court, alleging that the bank caused the irreversible loss of $500 million to $800 million to investors of the LJM Preservation and Growth Fund. The investors claim that the bank acted "precipitously, recklessly and with willful malfeasance" when it ordered the immediate liquidation of the entire portfolio "without any right to do so."
The fund, which traded as LJMIX, fell 80% from February 2 to February 7, 2018, when its strategy of betting on continued market stability backfired during a spike in the so-called fear index. LJMIX plunged from $9.82 to $1.94 per share during the period. The investors claim that on February 5, 2018, LJM began executing risk-reducing trades to recover some of the losses, but those trades weren't fully processed or reflected in statements of its accounts with Wells Fargo that day. The bank's interference went against LJM's well-laid plans for recovery and resulted in the loss of millions of dollars, according to the complaint.
Wells Fargo is accused of "demanding exorbitantly high margin deposits" based on inaccurate information, and terminating the parties' futures and cleared swaps agreements the next morning, February 6. The bank is said to have orchestrated the immediate liquidation of the entire portfolio without any legal right to do so, causing investors' money to be immediately wiped out. LJM's other Futures Commission Merchants, F.C. Sonte, Bank of America/Merrill Lynch, and Royal Bank of Canada, did not terminate their agreements with the fund or order it to liquidate any of its positions.
The suit includes claims of gross negligence, fraud, tortious interference with contractual relations, tortious interference with business relations, breach of contract, and aiding and abetting breach of fiduciary duty. The investors want to represent a class of potentially thousands of people who held shares in the LJM Preservation and Growth Fund on February 5 and 6, 2018, and limited partnership interests in any of the partnership funds on those same dates.
This is not the first time that LJM has been the subject of a lawsuit. In February 2018, Leonard Sokolow led a proposed class action against LJM, accusing the company of exposing investors to "an unacceptably high risk of catastrophic losses." The investors reached a $12.8 million settlement in August 2019, but the case was dismissed in July 2020. Wells Fargo sued LJM in March 2018, seeking to recover more than $16 million that the bank said it paid to cover the fund's losses in the stock market fall. LJM has since lobbed a counterclaim against Wells Fargo, accusing the bank of improperly interfering during the market volatility.
Investigative reporter Samuel Lopez of the USA Herald believes that the case against Wells Fargo highlights the issue of bad faith and bad faith conduct in the financial industry. Lopez says that the lawsuit serves as a reminder that the consequences of such conduct can be devastating for investors. He encourages readers to stay informed about such cases and to hold financial institutions accountable for their actions.
In conclusion, the lawsuit against Wells Fargo is a cautionary tale for investors and a wake-up call for financial institutions. The allegations of bad faith conduct and gross negligence paint a picture of a bank that acted recklessly and caused irreparable harm to its clients.