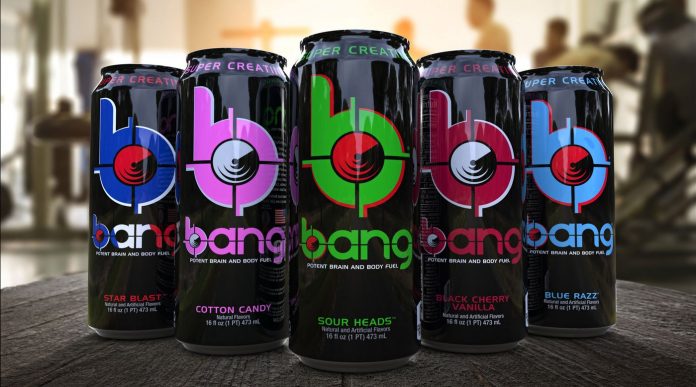 Bang Energy CEO Jack Owoc made an audacious move to terminate his company's exclusive distribution partnership with beverage giant PepsiCo, Inc. (NASDAQ: PEP).
Owoc's decision showed that he is not afraid to end his business relationship with any company even with the beverage giant if it fails to deliver its promises. He demands excellent performance to ensure Bang Energy's growth.
In a statement on Tuesday, Owoc said PepsiCo failed to meet his expectations based on its massive resources and promises.
"We sincerely expected PepsiCo to execute at an even higher level based on their enormous resources and promises.  Unfortunately, we were wrong.  PepsiCo, you're fired," he said.
Owoc also stated that Bang Energy "continues to have, a remarkable 11-year relationship with many of its prior distribution partners, including the independent Pepsi bottlers."
Vital Pharmaceuticals, the owner of Bang Energy, entered into an exclusive distribution partnership with PepsiCo last April. The Florida-based zero-calorie energy drinks maker expected the beverage giant to significantly increase the distribution of its products to meet increasing demand.
Owoc said they sent a notice of termination to PepsiCo on October 23, just seven months after signing a partnership deal. His company "cited multiple issues and concerns regarding PepsiCo's performance" as reasons for ending their business relationship.
Market observers are speculating that Bang Energy is probably concerned with PepsiCo particularly its acquisition of Rockstar Energy, which is taking much of its time. Owoc probably sees a conflict of interest on the part of the beverage giant.
PepsiCo vows to fulfill its obligations as Bang Energy's exclusive distributor until October 2023
In response, PepsiCo released a statement expressing its "disappointment" citing that Vital Pharmaceuticals terminated their partnership "without cause especially given the rapid success we've had in significantly expanding the presence and availability of Bang Energy drinks."
The beverage giant added, PepsiCo remains the exclusive distributor of Bang Energy drinks across the U.S. through October 2023. We will continue to fulfill our obligations under our agreement, which does not include any minimum purchase commitment. Serving our customers remains our top priority, while also defending and enforcing our exclusive rights granted in the agreement."
—————————————-
Have a story you want USA Herald to cover? Submit a tip here and if we think it's newsworthy, we'll follow up on it.
Want to contribute a story? We also accept article submissions – check out our writer's guidelines here.