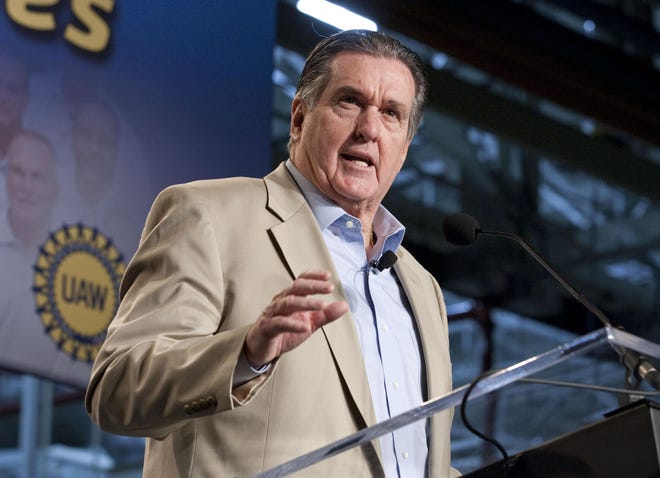 Joe Ashton, a former board member of General Motors Company (NYSE: GM) and retired leader of the United Auto Workers (UAW) union received a prison sentence of 30 months for committing fraud and money laundering.
In December 2017, Ashton stepped down from his position at GM after a federal grand jury investigation found that he is involved in corruption at UAW training centers, which are receiving funding from GM, Ford Motor Company (NYSE: F), and  Fiat Chrysler Automobiles (NYSE: FCAU).
In December 2019, Ashton pleaded guilty to conspiring with other UAW officials to commit fraud by taking $250,000 in bribes and kickbacks, He also admitted to conspiring to launder proceeds of the scheme.  At the time, he was the eleventh defendant to admit wrongdoing in connection with the ongoing investigation into the alleged illegal payoffs to UAW leaders
Federal prosecutors recommended a shorter prison sentence, between 30 and 37 months, for Ashton as part of the plea agreement. Without the deal, the former GM board member and UAW leader could be locked up for 10 years for engaging in money laundering and another 20 years for fraud.
According to The Detroit News, dozens of his supporters including a member of Congress wrote letters to the court. His wife, one of his sons, and a family friend spoke during a court hearing regarding his sentence. His lawyer requested leniency due to the COVID-19 pandemic.
"I cannot tell you how ashamed and remorseful I am for what I've done. I betrayed the trust that my union members had in for me for over 50 years, and for that, I am genuinely sorry, said Ashton during the hearing. He added," I take full ownership of my actions and no apology will ever change the damage that I have done."
UAW says the prison sentence for Joe Ashton is "appropriate"
U.S. District Court Judge Bernard Friedman of the Eastern District of Michigan said he took into consideration the comments and letters when he determined the punishment for the former union leader
In a statement on Tuesday, the UAW commented that Ashton's prison sentence is "appropriate," adding that his "crimes defy everything we stand for as a union and demonstrate his lack of respect for the oath of office he took and the rank-and-file members he represented."
GM previously stated that it "was not aware" of Ashton's "illegal activity" while he was a member of its board. The automaker learned about his "outrageous" corruption when the federal government started an investigation.
In August this year, the Justice Department charged former President of the United Auto Workers (UAW) Dennis Williams with one count of conspiracy to embezzle union funds.
—————————————-
Have a story you want USA Herald to cover? Submit a tip here and if we think it's newsworthy, we'll follow up on it.
Want to contribute a story? We also accept article submissions – check out our writer's guidelines here.