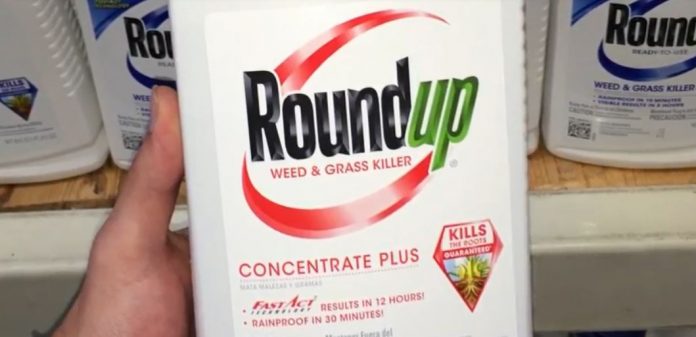 Bayer reached a multi-step agreement to settle thousands of lawsuits alleging that its Roundup weed killer product causes cancer.
In 2018, Bayer acquired Monsanto, the maker of Roundup. The German multinational pharmaceutical and life sciences company discontinued the Monsanto brand and marketed its products under the Bayer name.
It was also in 2018 when Monsanto lost a case in San Francisco California where a jury awarded $289 million to a groundkeeper named Dewane Johnson, who blamed Roundup for his disease — non-Hodgkin's lymphoma, a cancer that attacks the white blood cells.
Since the verdict, thousands of U.S. consumers filed lawsuits against Bayer. The plaintiffs claimed that Roundup caused their sufferings due to cancer. They alleged that Monsanto ignored warnings and concealed that its weed killer product contains glyphosate, a cancer-causing chemical.
On Wednesday, Bayer said its multi-step agreement included a total payment of $10.1 billion to $10.9 billion to resolve existing and future litigation involving Roundup.
The settlement does not cover three cases — Johnson, Hardeman, and Pilliod — that are already on trial. The company said it will continue the three cases through the appeals process saying the decision of the appellate court will provide legal guidance going forward.
Bayer resolves dicamba drift litigation and PCB water litigation
In addition, Bayer reached a mass tort agreement to settle the dicamba drift litigation alleging damage to crops.
The company agreed to pay $400 million to resolve the multi-district lawsuit pending in the U.S. District Court for the Eastern District of Missouri and claims for the 2015-2020 crop years. In order to collect a part of the settlement, claimants must provide evidence that dicamba caused the damage to their crop yield
Furthermore, Bayer also entered into a series of agreements to resolve most of the PCB water litigation. The company agreed to pay $650 million to the class in the lawsuit. The company reached separate agreements with the Attorneys-General of New Mexico, Washington, and the District of Columbia to resolve similar PCB water lawsuits. The agreements included a payment of approximately $170 million.
Bayer CEO says the settlement is the "right action"
In a statement, Bayer CEO Werner Bauman said, "First and foremost, the Roundup™ settlement is the right action at the right time for Bayer to bring a long period of uncertainty to an end."
Bauman added that the settlement is "financially reasonable" and it provides a "clear mechanism to manage risks of potential future litigation."