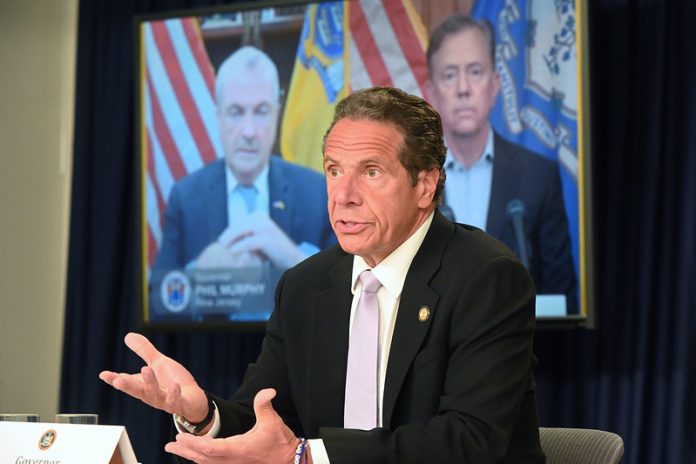 New York, New Jersey, and Connecticut are imposing mandatory 14-day quarantines for travelers coming from states that are COVID-19 hotspots.
The three states were the epicenter of the pandemic over the past few months. In addition to the stay-at-home order, New York Gov. Andrew Cuomo, New Jersey Gov. Phil Murphy, and Connecticut Gov. Ned Lamont implemented measures recommended by the Centers for Disease Control and Prevention (CDC) to reduce and flatten the curve of COVID-19 cases.
According to Gov. Murphy, their states implemented "aggressive action to flatten the curve and beat back the coronavirus." He added that their "collective efforts" resulted in "low infection rates, falling hospitalizations, and have steadily been reopening our economies."
U.S. currently experiencing a "disturbing surge" of COVID-19 infections
The governors succeeded in their effort and decided to implement a joint incoming travel advisory to prevent new outbreaks in the tri-state region. This comes in response to surging cases in the South and West, including Alabama, Arizona, California, Georgia, Florida, Oklahoma, South Carolina, Texas, and many other states.
All 50 U.S. states started reopening in phases after a lockdown that has crippled the economy since March. This week, President Donald Trump resumed campaign rallies in Tulsa, Oklahoma, and Phoenix, Arizona.
Many of his supporters were not practicing social distancing or wearing face masks. Critics raised concerns that the President's rallies could lead to more positive coronavirus cases.
Dr. Anthony Fauci, director of the National Institute of Allergy and Infectious Diseases and a White House health advisor, said on Tuesday that the U.S. is experiencing a "disturbing surge" in coronavirus infections. He noted that the rising number of cases in many states "reflect an increase of community spread."
Protecting residents and maintaining public health progress in the tri-state region
On Wednesday, Gov. Cuomo said the 14-day quarantine will be effective midnight that night and applies to anyone entering New York, New Jersey, and Connecticut from states with a high rate of COVID-19 cases.
"In New York we went from the highest number of cases to some of the lowest rates in the country — no one else had to bend the curve as much as we did and now we have to make sure that the rate continues to drop in our entire region," said Gov. Cuomo.
New Jersey is once again partnering with New York and Connecticut on a "joint travel advisory to ensure continued progress against this virus and to keep residents of the tri-state area safe."
Gov. Lamont said, "We have made difficult decisions throughout this pandemic, but we have proven to make many of the right decisions. This step to inform travelers form states with hot spots to self-isolate is meant to protect our residents and maintain our incredible public health progress."