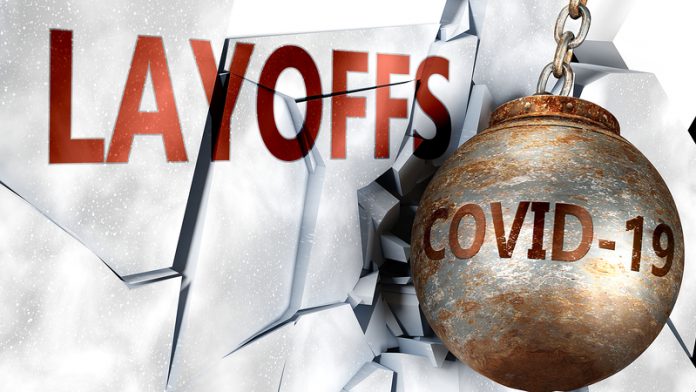 The moratorium on layoffs for companies that accepted federal funding or Payroll Protection Program (PPP) loans is expiring. And even those that didn't take the federal money now feel safe to cut employees from the payroll.
This is no surprise in the retail industry where stores were often closed for up to 2 months. The airline industry, which was hit hard by restricted travel, has not had a chance to recover. But even in the tech sector where the profit is increasing and the stocks are up, there are industry-wide layoffs.
Retail
Bed Bath & Beyond Inc., (BBBY), Chief Executive Mark Tritton announced on Tuesday that it plans to eliminate 2,800 jobs "effective immediately" from corporate headquarters and retail stores. The reorganization will shift focus from traditional retail to the online sales for the company and its affiliates.  
The troubled retailer is trying to streamline its operations and finances during the ongoing pandemic. When the pandemic started, Bed Bath & Beyond had 55,000 employees. They are cutting 5% of the workforce.