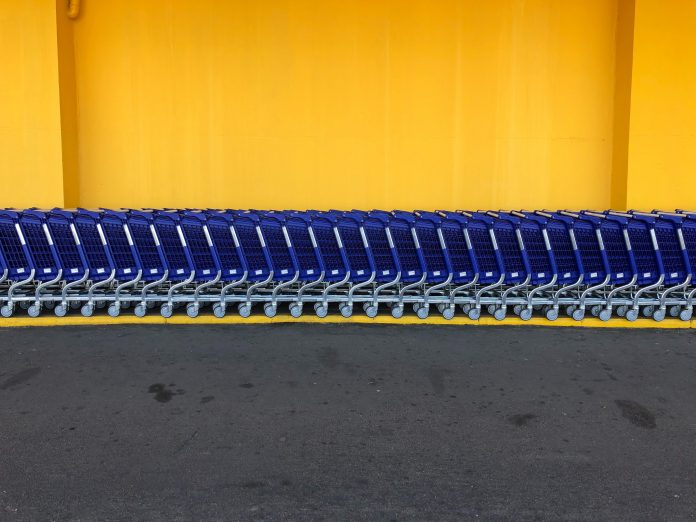 Walmart has confirmed discussions with Microsoft in a possible collaborative deal to purchase the U.S. TikTok division from Chinese company ByteDance.
This adds another possible buyer to an already long list of interested buyers including Oracle, Twitter and other potential investors. It is no surprise that interest in TikTok is high, the social-media app has proven to be a global phenomenon, valued at $50 billion.
Looking to get a competitive edge over Amazon, Walmart stated that TikTok's integration of e-commerce and advertising gives it the unique ability to thrive in multiple markets, adding "a clear benefit to creators and users in those markets."
Walmart further added, "We believe a potential relationship with TikTok US in partnership with Microsoft could add this key functionality and provide Walmart with an important way for us to reach and serve omnichannel customers as well as grow our third-party marketplace and advertising businesses."
Microsoft and Walmart have a history of collaborating on technology projects. For one, Walmart uses Microsoft's cloud computing services.
The clock is ticking for Microsoft and Walmart to reach a deal with ByteDance as the Trump administration ramps up retaliatory sanctions and executive orders aiming to ban Chinese-based apps in the U.S., including WeChat.
Pressure from the White House has led to TikTok suing the government in federal court, claiming the White House denied TikTok due process. Nothing has resulted from TikTok's lawsuit as of yet.
TikTok CEO, Kevin Mayer, recently stepped down from the company after only being at the company for three months.
In a letter to staff, Mayer said "I understand that the role that I signed up for—including running TikTok globally—will look very different as a result of the U.S. administration's action to push for a selloff of the U.S. business… I've always been globally focused in my work, and leading a global team that includes TikTok U.S. was a big draw for me."
On Sept. 15, Trump's TikTok transaction ban is set to kick in which will effectively kill TikTok's access to the American market.
————————————————–
Have a story you want USA Herald to cover? Submit a tip here and if we think it's newsworthy, we'll follow up on it.
Want guaranteed coverage? We also offer contract journalism here.  Just be sure you're comfortable giving up editorial control because our journalists are dogged and will follow the story through to the conclusion. The story will be published to our exacting standards, without regard for your preferred slant.
Want to contribute a story? We also accept article submissions — check out our writer's guidelines here.