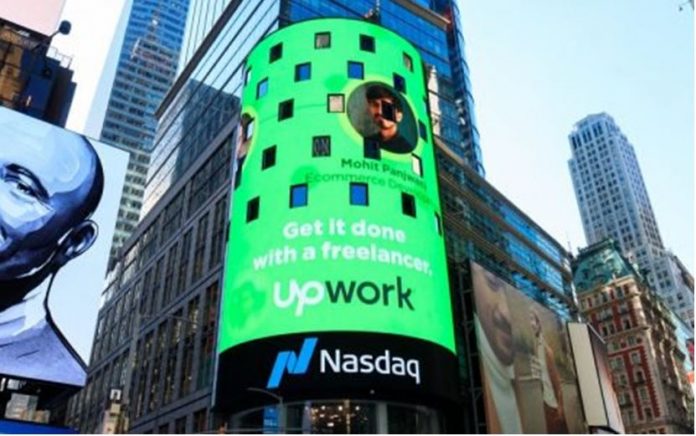 Benchmark, a venture capital firm based in Menlo Park, California, acquired a significant number of shares in Upwork (NASDAQ:UPWK) based on its latest 13G filing with the Securities and Exchange Commission (SEC).
On February 20, Benchmark beneficially owned 12,852,570 shares of Upwork. Its stake in the global freelancing platform is equivalent to12.1 percent.
According to the regulatory filing, Benchmark Capital Partners V, L.P. directly owned 9,827, 630 shares or 9.2 percent in Upwork.
Benchmark Founder Fund V L.P. directly owned 1,204, 259 shares or 1.1 percent; Benchmark Fund V-A L.P. directly owned 230,569 shares or 0.2 percent, and Benchmark Founders' Fund V-B, L.P. directly owned 181,433 shares or 0.2 percent in the company.
The venture capital firm provided early stage funding for several successful startups including Dropbox, Discord, Instagram, Twitter, Uber, and Snapchat.
UPWK stock closed at $22.50 per share on Monday, down less than 1 percent. Over the past month, Upwork's stock value rose 18 percent from its trading price of $18.94 per share on January 28.
In October last year, the global freelancing platform, priced its initial public offering (IPO) at 15 per share. During its first day of trading, UPWK shares soar more than 50 percent to $23 per share, but shaved some of those gains. The company raised $187 million and reached a valuation of $1.5 billion.
Benchmark appears bullish on Upwork
Benchmark's substantial investment in Upwork shows its strong confidence on the company's ability to grow and deliver strong financial performance. The company is set to report its fourth quarter 2018 financial results on February 28.
Upwork is expected to deliver revenue in the range of $64.5 million to $66 million for the fourth quarter. Its revenue in the third quarter was $64.1 million. Its adjusted EBITDA is expected to be in the range of negative $750,000to to positive $250,000 million. Its adjusted EBITDA in the third quarter was negative $100,000 million.
Analysts covering Upwork estimated that it will report a net loss of four cents per share in the fourth quarter. In the previous quarter, the company reported a net loss of four cents per share.
Two analysts recommended a "Strong Buy" rating, two suggested "Buy" rating while two issued "Hold" rating for UPWK stock.