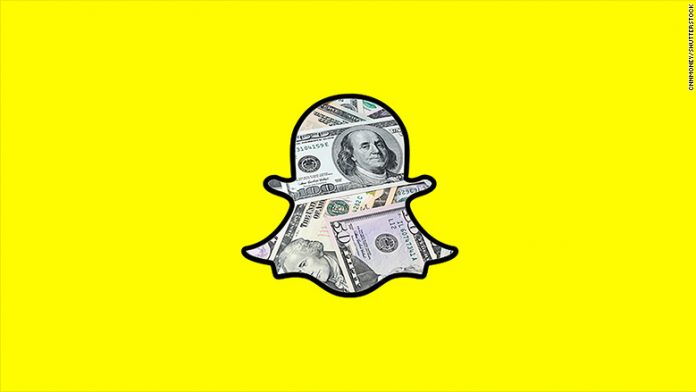 Is Snapchat ready to bounce back?
After falling to below $5 per share at the end of 2018, Snapchat (SNAP) has seen its stock price rebound, doubling in price to over $10 a share today.  A year which began as fearful for SNAP investors is quickly turning into optimism that the company can turn things around, and fast.
Recent Earnings
In its recently released fourth-quarter earnings report from last year, SNAP produced numbers that did not overwhelm investors, but did enough to prove it has stabilized its business in the wake of great uncertainty.
Revenues for the quarter came in at $390 million, an increase of 36% year-over-year. Meanwhile, daily active users (DAUs) remained constant from the previous quarter at 186 million, even after analysts believed DAUs would fall to 184 million for the quarter.
These numbers, while not groundbreaking, did enough to excite investors, and SNAP rose 20% in after-hours trading following the news.
Strong Customer Base with Room for Growth
Two years since their creation, social media networks have become ubiquitous in teens and young adults. Luckily for SNAP, it's the single most preferred social media channel for this key demographic.
According to a survey by the Pew Research Center, 78% of 18-24-year-olds use Snapchat, with 71% visiting the platform multiple times per day. It has been proven that a brand which attracts consumers in the formative years of life is more likely to retain those customers in the future. This bodes well for SNAP, as these young adults will grow into higher income consumers throughout their lives, and are likely to continue to prefer the social media outlet over its competitors.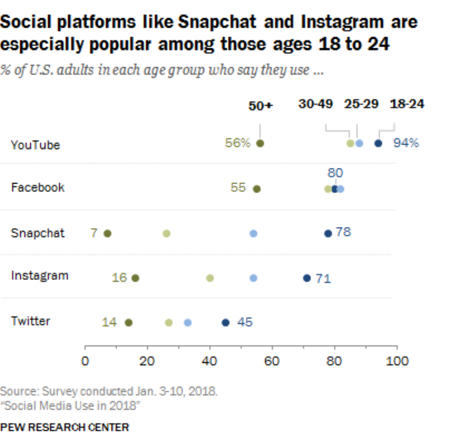 Still, contrast Snapchat's DAUs with users of Instagram, and it is clear that Snapchat has the opportunity to grow in size. Instagram Stories, the product most similar to Snapchat, has 400 million DAUs, more than doubling Snapchat's last reported number. If Snapchat can capture some of the time users spend on Instagram it is likely to boost its revenue and profitability.
For this reason, Snapchat has been hard at work producing new features for its product, attempting to woo over new adolescent users who already spend significant time on social media applications. This includes Snapchat Charms, a means of helping users build relationships on the platform, and Lens Challenges where users can engage in viral challenges. The company hopes these initiatives help bring new users to its platform in the coming year.
Weakness, or Perceived Weakness?
With a strong customer base and recent earnings which have exceeded expectations, SNAP is poised to climb higher. The question remains, has SNAP's business stabilized enough to see it exceed its IPO share price in the coming year?
While some investors continue to shy away from the company's uncertainty, SNAP has shown its resiliency in maintaining its core business, while at the same time developing new product offerings for its young consumer base. It appears investors are still shying away from SNAP, uncertain of its future. Yet, now might be the best time to jump on the SNAP bandwagon before its too late.
Once the company reports an increase in daily active users, revenue, or another key number, it will likely be too late to get in at a lower price, making its current valuation appealing to those who are ready to pounce on the market's perceived weakness of this social media giant.