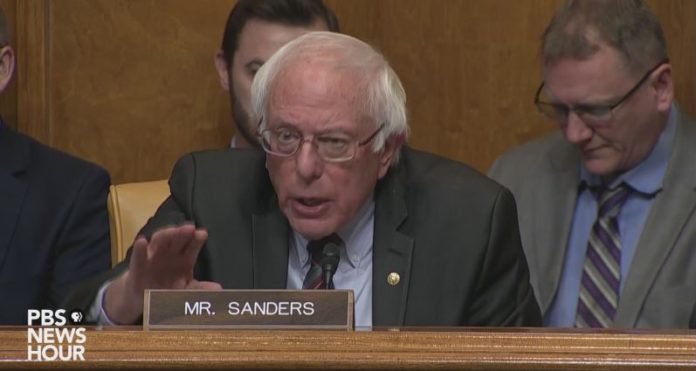 Self-Proclaimed Democratic Socialist and Vermont Senator, Bernie Sanders is the incoming chairman of the Senate Budget Committee. He emphasized that the current crises confronting the United State require Congress to take bold actions.
Sen. Bernie Sanders said, "The Senate filibuster won't stop Democrats from pushing through 'bold' legislation with the new Biden Administration."
Congressional sources stated that Democrats are already courting 10 Republicans to complete the needed votes to end the filibuster. This would speed up the process of pushing through bills which otherwise would be "talked to death".
With a 50-50 divided US Senate, newly sworn-in Vice President Kamala Harris would cast the 51st tie-breaking vote to give Democrats a slim majority. Without removing the filibuster, most major legislation would require a 60-vote threshold to advance to a final vote.
"Damn right we will," Sanders, I-Vt., told reporters at the Capitol Tuesday. "I mean there is a process called reconciliation." Sanders referred to the special process known as budget reconciliation which moves legislation with a simple majority vote.
Sanders immediately signaled his willingness to pass legislation without GOP support, circumventing the traditional process by rewriting bills to fit tax and fiscal matters. The first test could be Biden's $1.9 trillion coronavirus relief legislation that is the first priority for the new Democratic administration.
Because Biden's COVID-19 proposal also includes a provision to raise the national minimum wage to $15 an hour, vaccine funding, money for schools, state, and local governments, etc. This bill could be pushed through using budgetary reconciliation. These priorities, hopefully, will not fit into the budget reconciliation rules, but Sanders has expressed his optimism.
"Fortunately, the vice president is going to make it 51 on important issues," Sanders said. "And I believe that in this unprecedented moment in American history when we face so many crises, the Senate is going to have to be as bold as it possibly can in protecting working families."
Sanders has imposed his socialist agenda on the public before and intends to continue and use these principles to rush Democratic Legislation, using his position of power. "Together, we have begun a political revolution to transform America and that revolution continues." Today, those words appear increasingly prophetic given the leftward lurch of the Democratic Party.
Have a story you want USA Herald to cover? Submit a tip here and if we think it's newsworthy, we'll follow up on it.
Want to contribute a story? We also accept article submissions – check out our writer's guidelines here.