The stock price of Netflix (NASDAQ: NFLX) reached an all-time high on Wednesday as investors responded optimistically to its fourth-quarter financial report showing strong paid subscriber growth. 
NFLX stock traded as much as $593.29 per share on Wednesday but trimmed some of its gains. Still, the stock closed with a nearly 17% gain to $586.34 per share.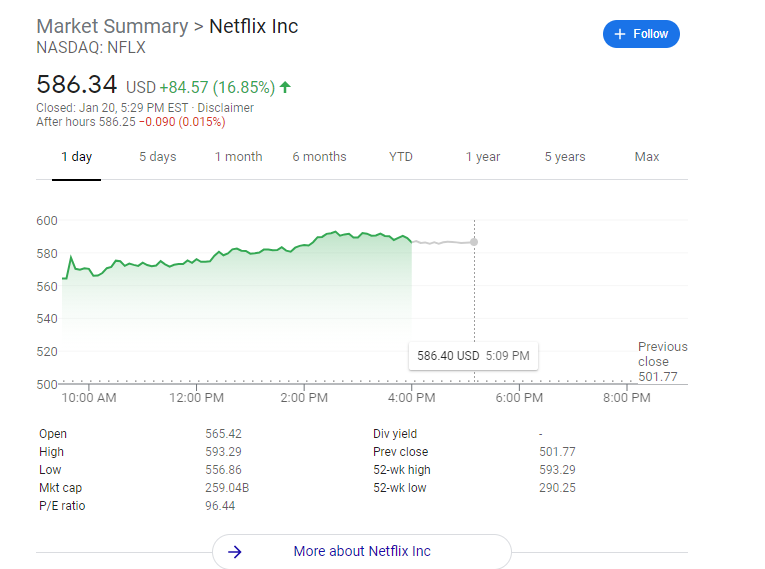 Netflix 4Q financial performance
On Tuesday, Netflix reported $1.19 in earnings per share (EPS), lower than the $1.39 EPS expected by Wall Street analysts for the fourth-quarter fiscal year 2020.
Its revenues increased 20% to $6.57 billion year-over-year. Analysts expected the company to generate $6.62 billion.
During the period, Netflix said its global paid net subscribers increased 20.4% or 8.5 million to more than 201 million. Analysts expected net additions of 6.47 million. It added 28.1 million paid subscribers during the first nine months of 2020. The numbers showed strong growth in its global paid membership.