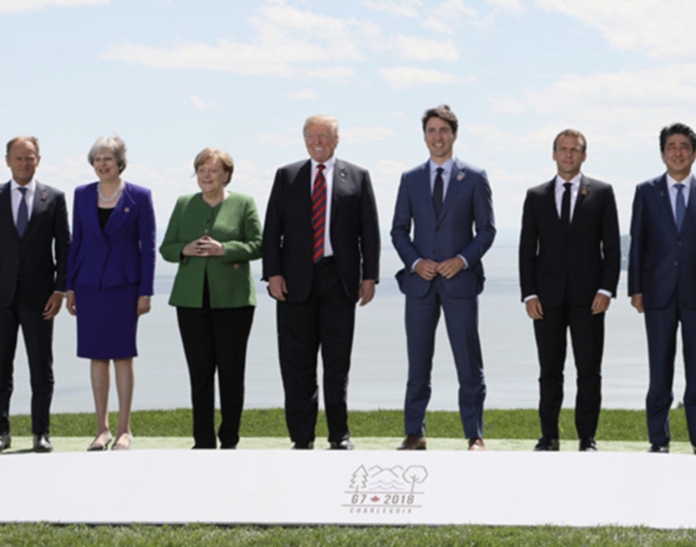 Earlier today, longtime Trump critic and Senator Bernie Sanders took to social media and questioned the nature of the President's relationships with various world leaders, as noted by The Hill.
An Overview of Sanders' Concerns
Bernie Sanders is no stranger to condemning Donald Trump. During the 2016 Presidential election, Sanders ran for the Democratic nomination, although he ultimately faced defeat from then-opponent Hillary Clinton. Various Americans have different ideas regarding what truly engendered Clinton's victory and attainment of the Democratic nomination. Many people have stated that she colluded with the DNC to cheat Sanders out of the nomination. Conservatives have moreover noted that the aforementioned collusion backfired on the Democrats when Donald Trump defeated Clinton and became President.
Nevertheless, Sanders' failed campaign has not blocked him from the political arena. The Senator is a ceaseless detractor of the President and his policies. Over the course of this weekend, President Trump partook in the G-7 summit with various other world leaders. During a Saturday press conference, the Commander-in-Chief faced a question about his relationship with his counterparts across the world. Trump then responded by affirming that his relationship with other world leaders is "a 10," as previously documented by USA Herald.
However, not everyone is convinced. One day after the aforementioned press conference, Bernie Sanders took to Twitter, stating that President Trump appears more "comfortable" with dictators than with more democratic leaders.
I find it very strange that President Trump has such a hard time getting along with the leaders of the world's major democracies but feels very comfortable with despots and authoritarian leaders like Putin, Xi Jinping, Duterte and Mohammad Bin Salman.

— Bernie Sanders (@SenSanders) June 10, 2018
This tweet comes after many Trump critics have called for him to behave diplomatically with leaders around the world.
Feedback Regarding Sanders' Concerns
At this particular time in America, different individuals have various outlooks regarding the current President. Many of his supporters have stated that critics will never be satisfied no matter what Trump does. The President's supporters have moreover cited various examples to support the foregoing outlook.
For quite some time, President Trump and Kim Jong Un of North Korea maintained a heated and antagonistic relationship. Both world leaders hurled insults at each other on a regular basis. During this period, Trump's critics opined that he may lead the nation into World War III. However, Trump and Kim Jong Un eventually managed to agree to convene in Singapore. The meeting will take place on June 12, 2018, despite a previous cancellation.
In regards to the forthcoming meeting, many critics of the President still remain unsatisfied. Some have questioned the degree of his preparation for the event. Therefore, the majority of Trump supporters affirm that his detractors, such as Bernie Sanders, will never be content, regardless of Trump's actions.
President Trump has not publicly responded to Sanders' aforementioned tweet. Hours before Sanders' post, the President did, however, tweet about his upcoming arrival to Singapore.
Furthermore, Trump expressed his desire to "create peace and great prosperity."
I am on my way to Singapore where we have a chance to achieve a truly wonderful result for North Korea and the World. It will certainly be an exciting day and I know that Kim Jong-un will work very hard to do something that has rarely been done before…

— Donald J. Trump (@realDonaldTrump) June 9, 2018
…Create peace and great prosperity for his land. I look forward to meeting him and have a feeling that this one-time opportunity will not be wasted!

— Donald J. Trump (@realDonaldTrump) June 9, 2018