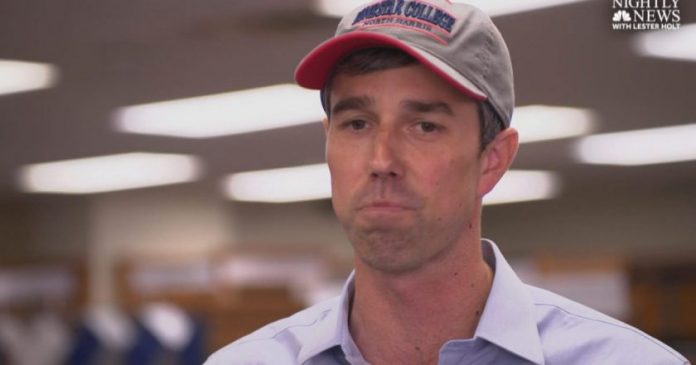 Democrat Beto O'Rourke told reporters on Friday he is "not interested" in any campaign help from President Joe Biden or anyone from Washington D.C.  He continues to distance himself from Biden who is suffering from some of the lowest numbers in presidential history.
Polling from Quinnipiac released last Wednesday reveals only 33% of Americans approve of the President's job performance. 
The numbers continue to plummet after a full year in office. The poll also shows Biden is underwater on his administration's handling of the economy, COVID-19, and his foreign policy positions. 
Beto O'Rourke campaigns for Texas governor
Beto O'Rourke announced his campaign for Abbott's job in November. Previously he served as a US representative. And had unsuccessful campaign bids for the Senate, as well as the presidency. 
It is promising that he raised $7.2 million in the first 46 days of his campaign. Greg Abbott has a war chest of $18.9 million he raised in the last six months.
At a news conference in Austin, the candidate claimed that his campaign intends to connect with 2 million voters in February. And they will educate them about the new voting laws.
"I'm not interested in any national politician — anyone outside of Texas — coming into this state to help decide the outcome of this," O'Rourke emphasizes. "I think we all want to make sure that we're working with, listening to, and voting with one another here in Texas."
"No one in Washington, D.C., right now can help us with the challenges that we have," he also said. "This one is on all of us."
O'Rourke also discussed recent decisions from the Supreme Court about the Texas abortion law. He made the point that Texas voters aren't tied to Washington.
Stacey Abrams has schedule conflict
O'Rourke made his comments two weeks after Democrat Georgia gubernatorial candidate Stacey Abrams did not attend speeches Biden and Vice President Kamala Harris made in her home state.  Abrams missed the "voting rights" events due to a "schedule conflict."
Republicans noted that Abrams being unavailable for a meeting with President Biden and Harris looked bad. But her campaign claimed it was only "false rumors" that she was avoiding being seen with Biden. And it had nothing to do with his lagging numbers.
And her spokesman also didn't elaborate on Abrams scheduled conflict.