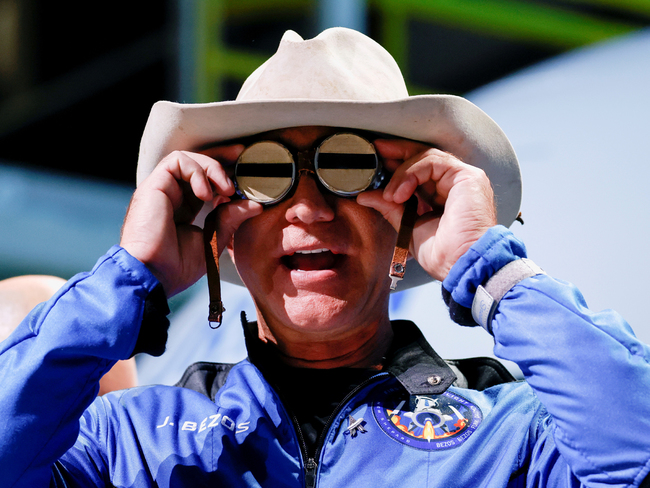 Jeff Bezos owned Blue Origin is being labeled a toxic workplace by some current and former employees. An ex-executive at Blue Origin backed by 20 other insiders published a statement about the work culture. 
"In our experience, Blue Origin's culture sits on a foundation that ignores the plight of our planet, turns a blind eye to sexism, is not sufficiently attuned to safety concerns, and silences those who seek to correct wrongs," Alexandra Abrams the company's former head of communications wrote.
Kent, Washington-based, Blue Origin was founded in September 2008 and currently has 3,500 employees. The founder of the private company is Jeff Bezos. His other company Amazon has made Bezos the wealthiest man in the world. 
The employees claim they joined the aerospace exploration company "to open access to space for the benefit of humanity." 
But instead, they allege they were subjected to a damaging, sexist environment. They allege women are routinely sexually harassed. And that safety concerns are constantly being disregarded.
In the statement, the workers say they are experiencing "dehumanizing." conditions. And they are "terrified of the potential consequences for speaking out against the wealthiest man on the planet."
Toxic Workplace, litigation, and missed deadlines
These claims come after an 11 minute  July 20th space jaunt.  Bezos diverted billions of Blue Origin operating funds for a private low orbit space flight in the New Shephard rocket. 
Even before the flight Bezos was complaining that NASA had not accepted his bid for the Moon Program's Artemis Human Landing System. And was denouncing his competitors, especially SpaceX. It is important to note that Blue Origin's bid was double the SpaceX bid.
In the meantime, the United Launch Alliance (ULA) contract specified that Blue Origin would deliver the first two flight-ready BE-4 engines by April 2020. But, in early 2019, the company's engines team presented an update to Smith and every component of the BE-4 engine had technical issues, claims an inside source.
Blue Origin has yet to deliver any flight-ready BE-4 engines to ULA. And is suing NASA for not awarding Bezos the moon landing contract. Some in the industry speculate that Bezos is trying to slow down the space race so Blue Origin can catch up.
CEO Bob Smith responded internally to the statement through a company-wide email which was trying  to "reassure" the workers  there is "no tolerance for discrimination or harassment of any kind."